AAT Access Award Courses
Here you can find information on our AAT Access Award courses as well as other finance courses.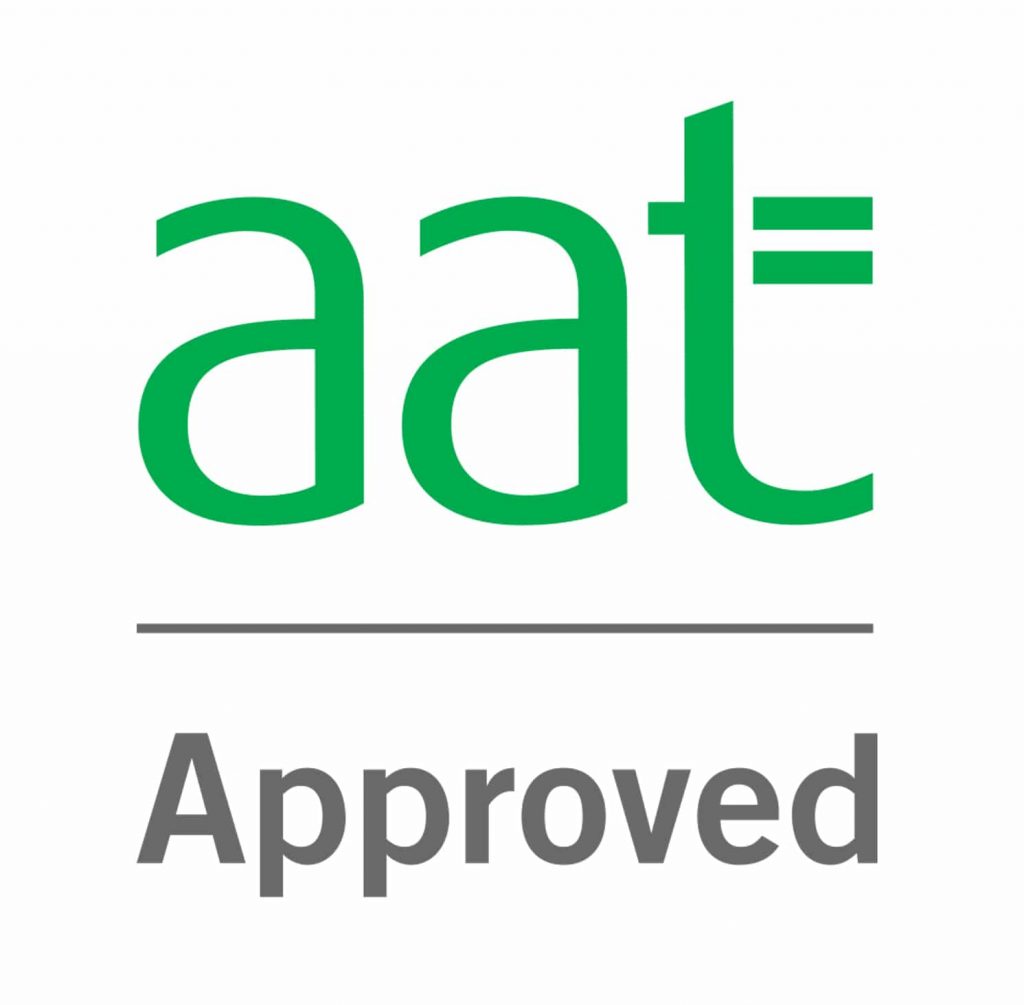 This is the page for our AAT Access Award courses. We are an approved AAT training provider which means we can deliver AAT qualifications and AAT examinations. We run our AAT courses in very small classes of no more than 6 to give the highest possible quality value to the training. Our AAT courses are all held at our head office which is 5-7 Museum Place, Cardiff, CF10 3BD.
Here you can find all of our AAT Access Award and other finance courses. All of our AAT courses are highly specialised and are delivered by our own Chartered Accountant tutor. The courses we run are:
The AAT in Accounting Software offers students at Level 1 the opportunity to develop their skills in using accounting software. This qualification can offer a route into employment, support students in their existing work, or help students to pursue further study with AAT.

The AAT Access Award in Bookkeeping offers students at Level 1 the opportunity to develop practical bookkeeping skills. This qualification may help students to move on to further study in either accountancy or bookkeeping with AAT, offer a route into employment or be of interest to those already in employment.
At Level 1, AAT offers the Award in Business Skills, this course in Bookkeeping and the AAT Accounting Software. These short qualifications are flexible, adaptable to different student needs and requirements, and valued by employers in a range of industries.
Unaccredited 1 Day Short Courses in Accounting and Bookkeeping
In all businesses budgeting plays an important role in business planning. Budgeting skills enable you to monitor, and track performance for a healthy business. This training course will help you to understand and able to prepare budgets, make informed budgeting decisions, and communicate effectively on financial information to business partners and major stakeholders
This course has been designed for business professionals to understand effective budgeting and it will examine how to budget and control costs, using traditional and modern methods.
This training course will help you to understand basic financial principals and the documents used in business. You will learn how to interpret the information in these documents, and use this to manage day-to-day business activity. This knowledge will enable you to be more effective in your managerial role and to be more sustainable
This training course has been designed to help you to understand the purpose of financial documents and processes. Use these skills on a daily basis in business for customer and supplier documentation. It will show you how to keep records and to work effectively, and remain compliance.
This training course has been designed to improve your effectiveness in managing the inflow and outflow of cash in your business. Understanding the availability of cash enables for a business to survive and prosper using the primary indicator of business health. You will learn how to record receipts and payments, and correctly reconcile your bank statements and cash receipts book. This will help you to protect the financial security of your business.
Accredited by Xero (Partnered with HSJ Accountants, Xero Gold Partner)
This is our brand new Xero Beginner Training course. We have created this Xero Beginner training for those who are looking at using Xero on a day to day basis. Xero is an excellent accounting software for any business, organisation or individual. Xero has a lot of useful functionality for those who are looking at using it for their accounting. This training will show you how simple Xero can be and use for your accounting needs.
Online and Zoom-pro based training
We are offering online and Zoom based training as well as our usual classroom courses. Should there be further lockdown restrictions more courses are likely to be done either through Zoom or via online. However as of this moment, we are providing all of our training as normal in classrooms. We are also ensuring that classroom training courses are done in very small numbers of no more than 4. This is so we can not only provide the highest quality of training, but also we ensure everyone's safety during these times.
Should you be interested in Zoom training you will need to have a PC or laptop and a free Zoom account. If you do not have a Zoom account, we can help you to setup one.
BOOKING A TEST?
Contact us on: info@Careerchangewales.co.uk
Tel: 02921156603