International Computer Driving Licence (ECDL): ECDL Online Training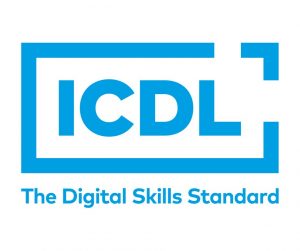 "Over 77% of the UK workforce use IT in their jobs, yet one in ten businesses say there are gaps in the IT skills they need (e-skills UK) " – ECDL Online Training
Start date: Anytime (Flexible)
What is ECDL and is it for you? ECDL trained employees, and add real value to an organisation by: Increasing overall efficiency and productivity Reducing IT support costs Greater returns on investment in technology Setting a benchmark in IT competence Employees can take the qualification at their own pace through flexible learning or at a centre, even while in full time employment.
Study type: Blended, distance learning and/or in our training centre (optional) laptop will be provided.
Training type: Online training courses
ECDL duration of training: 70-90 (Guided learning hours)
Cost:
£180 + VAT for Level 1
£320 + VAT for Level 2
Our Test Centre: 5-7 Museum Place, Cardiff. CF10 3BD Tel: +44 (0)2921156603) or Free phone: 0800 8488117 To book a course, please contact us on e-mail: info@CareerChangeWales.co.uk Telephone: 02921156603 or Free phone: 08008488117
We are a BCS Test Centre (CCW-Training Academy)
ECDL ESSENTIALS (Beginner) Level 1 QCF The ECDL Essential is an excellent introduction to the world of IT, with a particular focus on the first steps in using a computer. It is aimed at everyone and anyone who feels that they lack some computer know how. The course covers User Fundamentals, IT Security and Email and Internet. When combined these subject act as a broad basis for IT users and a launching pad for further study. Quotes: "The ECDL programme has been an outstanding success in Pepsi – Ruth Rice, PepsiCo"
ECDL EXTRA (Intermediate) Level 2 QCF The ECDL Extra teaches learners how to use the Big Three of office computing, Word, Excel and Powerpoint. With over 95% of all jobs requiring some IT experience or Formal IT qualifications, this course is essential for everyone looking for employment or looking to progress in their job. Huge numbers of learners self-teach how to use Microsoft products and this leads to picking up bad habits and learning the long way round of doing something. This Online training course will show you the right way to use MS office products and correctly format, create and finalise outputs.