I have recently completed an AAT assessment at CCW. When I arrived, Mike was very welcoming and put me at ease. The atmosphere was very friendly and relaxed. The assessment process went smoothly and Harri was very helpful when making the arrangements. Would definitely recommend.
I would highly recommend Careers Change Wales after completing their web development course through the ReAct scheme. The course was well structured and delivered exactly what was outlined beforehand, and more. The course tutor was knowledgeable and happy to discuss aspects key to me in a greater detail. Everyone at CCW was welcoming and professional, whilst great communication was maintained throughout. Thank you again!
I took the ILM v5 courses in Individual Development and Project Management. The courses and tutors were absolutely fantastic, really engaging, friendly, informative and enjoyable. I have learnt real useful skills here to help me with my journey. A big thanks to Mike and team for providing and teaching both great courses, along with their advice and guidance to get me through to gain the ILM v5 Award.👍👍
In August 2019 me and Anže attended an erasmus+ project which was held in Wales where we stayed for about a month. During this project we met many people with good intentions and a vast majority of knowledge that they passed on to us. The context of the project taught us the basics of organizing, a lot of new advanced English and work safety. We also learned a lot about people skills and about us in general. We stayed at Mike and Jane's house and they were both very welcoming. While we were there we loved to talk with them but besides that we also had the privilege to taste their tasty cousine and even learn some basic karate. The experience was incredible and i would do it again.
I have just completed my ILM level 3. Very knowledgeable and experienced tutors. The examples given was tailored to the industry I and other candidates worked in which made it more relatable and easy to grasps. Communication was very good and quick response when reviewing assignments. I recommend CCW for their courses and I look forward to learning from them again in the near future.
From dealing with the staff at CCW for a few months I can say the experience was really beneficial. The content they deliver is very detailed, they have a lot of experience which they convey. They're always m happy to help in whatever way they can. The training set up is great as it allows for a more personal experience. It was a pleasure learning from them and I would love to do a course again with them in the future.
I was made redundant after 42 years working for a retail company as a Customer Service Manager. I had no formal qualifications and needed to up skill in computer technology. I met Mike the company director, he put me at ease with his compassion and understanding. He tailored courses to my needs. I completed the ILM management course . The tutor was very professional and knowledgeable. I enjoyed the course immensely in a relaxed atmosphere. I then completed ECDL 1 & 2 with Harri . It was with Harri's time and patience that I persevered with the course. They adapted the course to my learning style and I was able to work at my pace. Time was not an issue and their flexible approach was second to none . I would like to thank CCW for supporting me in my endeavour to gain employment . These new skills certainly helped me in my new role. I would recommend CCW for anyone needing to up skill and gain further education. Verly Tunley 10/05/20
Career Change Wales provides superb training programmes. The trainers are excellent with a very high level of expertise delivering the training with a skilled and patient attitude. This enables the trainee to fully understand the topics in the method of learning. The organisation of the training programme is excellent. The organisers are very friendly with a professional , dedicated and highly supportive approach in a pleasant personalised environment.The course materials are meticulously prepared and intelligible. I found the ECDL computer, Management training and Social Media topics are invaluable. CCW recognise the importance of the individual's career path and how to adapt and learn in an ever changing world of work.
The ILM endorsed course in Leadership & Management delivered by Career Change Wales was a perfect choice for me. The course was delivered in a professional but relaxed way, with plenty of interaction between the course attendees and the tutors. Any and all questions were answered in a clear and concise manner, backed up by practical examples and personal experiences. The ILM course was packed full of information in the form of handouts, videos, and 'in class' internet presentations. As a recently appointed manager of a medium sized multi-national workforce, the training, information and practical examples delivered by CCW and her tutors will be invaluable in my ongoing role. The Leadership & Management course has certainly enhanced my knowledge and understanding of business and personnel management, and has provided some alternative strategies that I will now employ in the future. I would recommend this course to anyone who is thinking of improving their knowledge & skills in their current role, or who is considering career development.
Essential ICDL Training Cardiff Course
Course Overview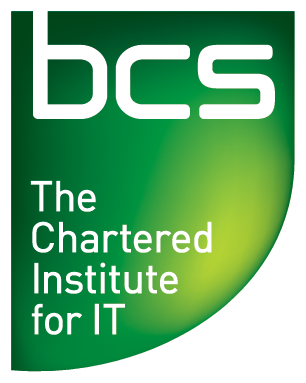 This ICDL Training Cardiff course is designed for individuals with little or low levels of competence with computers. It is an ideal introduction to computer use for individuals who are lacking in competence or knowledge relating to computers.
The ICDL level 1 is an entry level qualification for individuals hoping to develop computer literacy. It covers many of the fundamental aspects of computer use and computer literacy. Individuals hoping to attain employment in an office or administration position would greatly benefit from this qualification.
Training is carried out in a safe and controlled environment.
Training Venue: 5-7 Museum Place, Cardiff. CF10 3BD
For training dates, have a look at our calendar – CLICK HERE
If you cannot find the course you're looking for on the calendar please contact us either by phoning 029 21 156 603 or emailing Info@CareerChangeWales.co.uk
Course Duration
This course takes up to 2 weeks to complete, there is 2 days of training and 1 or day for the assessments.
Course Outcome
You will receive the ICDL Essentials (Level 1) qualification.
Assessments
There are 3 assessments, 1 for each module. Each of them is 45 minutes long and will be done at our office.
Course Content
This course will cover the following:
Using an Operating System – How to navigate a file structure using an explorer and how to save and open files
Email and Internet – Netiquette: how to send emails, Safe use of the internet
Security for IT Users – Security Considerations, Scams, Phishing and malware
User Fundamentals – Improving productivity on computers: Shortcuts and other good practices.
Further Information
For more information on our and details about the course then please feel free to get in contact with us by phoning 029 21 156 603 or emailing Info@CareerChangeWales.co.uk
Group Bookings
If you are booking on behalf of a number of individuals then we can offer discounted costs. For more information please contact us using the number or email above.
Support
We offer support during the training to ensure you pass the qualification. This means you can contact us by phone or email while training with us if you have questions.
To follow our organisation you can check out our Twitter, Facebook and more below: