ICDL Level 3 Advanced
Course Overview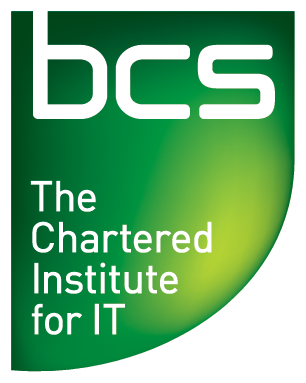 The ICDL level 3 Advanced is the most advanced level of study available for the ICDL. Individuals who undertake all three levels will develop an exceptional proficiency with computers and the many packages that can be used with them. The ICDL level 3 Advanced qualification is the minimum required qualification to be able to teach ICDL, so delegates who complete this course will have exceptional Office production skills and be able to clearly understand the processes and tools available to complete any form of office work. Delegates of this course will have the fundamental understanding of the key concepts of ICDL Level 3 Advanced with the functional ability built upon it. Individuals who feel that they are already competent with computers but would like to attain formal qualifications.
Training is carried out in a safe and controlled environment.
Training Venue: 5-7 Museum Place, Cardiff. CF10 3BD
For training dates, have a look at our calendar – CLICK HERE
Course Duration
This course takes up to 2 weeks to complete, there is 5 days of training and 2 or 3 days for the assessments.
Course Outcome
You will receive the ICDL Advanced (Level 3) qualification.
Course Prerequisites
Delegates of this course will need an exceptional understanding of computers and software use. It will build on many of the concepts discussed in the levels 1 and 2 of the ICDL. This course will bring delegates to a high level of proficiency by improving; knowledge, know-how and technical ability. ICDL levels 1 and 2 cover all of the prerequisites of this course. (The ICDL Essential (level 1) and Extra (level 2) can be found here).
Course Content
This course will cover the following:
Word Processing

With this unit, learners can demonstrate their ability to use the advanced features of word processing applications to enhance their work, improve productivity and save time.

Spreadsheet software

This unit gives learners the opportunity to bring their spreadsheet skills to an expert level. This allows them to use the full potential of the spreadsheet application to produce higher quality management information.

Presentation software

This unit is a vital tool for learners who wish to create effective, high-impact presentations using advanced features, and those who need to be able to prove their skills in this area.

Database software

The database software unit will help learner to get more from the database application, giving them the skills to use the many advanced tools available in database applications to better manage and organise structured information.

Improving productivity using IT

The ITQ requires the inclusion of content that builds the learners' ability to work more effectively with IT. This unit looks at using tools to save time and effort when producing word-processed documents, presentations and spreadsheets.
Further Information
For more information on our and details about the course then please feel free to get in contact with us by phoning 029 21 156 603 or emailing Info@CareerChangeWales.co.uk
Group Bookings
If you are booking on behalf of a number of individuals then we can offer discounted costs. For more information please contact us using the number or email above.
Support
We offer support during the training to ensure you pass the qualification. This means you can contact us by phone or email while training with us if you have questions.
To follow our organisation you can check out our Twitter, Facebook and more below: