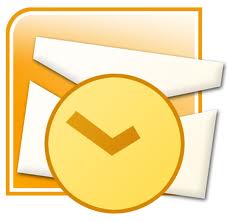 For training dates, have a look at our calendar – CLICK HERE
If you cannot find the course you're looking for on the calendar please contact us either by phoning 029 21 156 603 or emailing Info@CareerChangeWales.co.uk
Email and web based communications has revolutionised the way in which organisations and individuals within them communicate; from a slow and long winded postal delivery to almost instantaneous message delivery. Considering the advantages offered by such technology it is surprising that so many people are unable to use email to their full potential.
Microsoft Outlook is an Email Client that enables you to manage your email accounts, even from multiple web addresses. It is generally used for email providers (internal or external) that do not have an online web client (like hotmail or Gmail). Our training for Outlook help you utilize this technology for its many applications. It will teach you how to send, receive, attach and manage contacts within Outlook and other web mail clients. Our training is based on developing you and your abilities. If you are unsure of how to use email and Outlook, you need a refresher course or have no idea how to use the software; we can help you with our Outlook training. This training is a 1 day course which will take you through all the aspects of Outlook, from sending e-mails to changing Outlooks default settings.
Who Should Attend
This course does not have any prerequisite information required for you to attend. It is for those with little to no experience using Microsoft Outlook but would like to develop an understanding with outlook in general. Some knowledge of working with computers would be useful but not required to undertake this course.
Course Content
This course will cover the following:
Composing and Send Email Messages – Using correct Netiquette using a subject, title and other aspects.
Managing Email Contacts – Add, removed, edit and mail individuals in your contact list.
Managing Emails – Delete, arrange and sort emails based on their content and sender
Searching your emails for information – Search for messages from individuals, web addresses, and for specific content within a message.
Creating and setting up signatures and custom options
Learning Outcomes
By the end of the course learners will be able to:
Use Microsoft Outlook to send and receive e-mails
Create high quality e-mails that are professional
Change default settings in Outlook
Use Outlook to a professional standard
There are no hidden costs for training. All of our training includes; onsite parking, refreshments, training material, registration and all other related costs. We will even give your first exam for each module for free.
Course Format
This course can be delivered as part of the ECDL qualification or as a practical use only. The ECDL qualification will teach learners the basics of using email and other important aspects of email. The practical use only course will show learners the basics of Outlook and explain the correct method to use it. The ECDL qualification also comes with an exam that would have to be completed at the end of the training and is accredited by BCS.
If you would like any additional information about this course then please contact us on 02921156603 or email Admin@CareerChangeWales.co.uk