Prince2 training, Project management training – accredited by Axelos (4 days)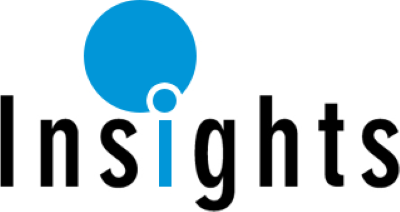 What is PRINCE2 Training?
PRINCE2 (Projects in Controlled Environments) is the world's most practiced project management methodology and a de facto standard developed and used extensively by project managers around the world:
QUALIFICATIONS RECOGNISED AROUND THE WORLD
COMMON CONSISTENT APPROACH TO PROJECT MANAGEMENT
IMPROVED ALIGNMENT AND COMMUNICATIONS
INFLUENCE THE ORGANISATIONAL CULTURE.
Embodying established and proven best practice in project management, PRINCE2 is a flexible method that guides you through the essentials for running a successful project, regardless of type or scale. It can and should be tailored to meet your organization or industry-specific requirement.
Prince2 Training – common sense for projects!
What is a 'Project Manager'?
A project manager (PM) is the person who has day to day control of all the activities being undertaken to achieve the project goals. This involves them in controlling what goes on, defining how and when things should happen and reporting on progress as necessary.
Just to list some of the things a project manager has within their remit:
Line management of the teams delivering the products
Cost management of the project
Ensuring a coherent approach to communication throughout the project
Ensuring that quality is enshrined in the delivery of the project
Keeping on top of product status, not yet started, in progress, being tested and meeting quality requirements
Managing change and ensuring that only the right changes are allowed
Ensuring that user needs are properly represented throughout
Planning, making sure that plans are aligned and remain aligned with the business need
Reporting to a project board to show adherence to plans and ongoing alignment with project goals
Investment in Time and Course Content
CCW-Training Academy four or five** days programme includes the following areas to help delegates to achieve the Prince2 Foundation and Practitioner examination standards:
Prince2 Training Modules
Introduction to Prince2
Introduction to Projects
Understand the Prince2 Principles
Understand the Prince2 Processes
Understand the Prince2 Themes
Understand the Prince2 Organisational roles and responsibilities
Tailoring Prince2 to suit different projects and the organizational environment
Delegates will be expected to complete approx. 8 hours of pre course reading in readiness for the course.
The course will include exercises and mock exam papers which will help the delegates to assess their progress and point out areas where extra attention is required.
Four days if taking the practitioner online examination or
** Five days if taking the paper Practitioner examination
Evening study/preparation
Candidates are required to complete at least 2 hours reading per evening:
Reading will consist of a list of chapters from the manual corresponding to the topics studied during that days training.
Duration: 5 Days + Coursework, coaching and assignments
Lump Sum Cost:
£1295 + VAT for Prince2 training, for the full package through to Practitioner level
£1500 + VAT for Prince2 Agile training, for the full package to Practitioner level
When: Every month (Face2Face on-line Zoom training or classroom taught training, or a combination of both)
We have excellent Google Reviews to see them Click Here
These PRINCE2 courses are delivered by Insights, an accredited ATO
Online and Zoom-pro based training
We are offering online and Zoom based training as well as our usual classroom courses. Should there be further lockdown restrictions more courses are likely to be done either through Zoom or via online. However as of this moment, we are providing all of our training as normal in classrooms. We are also ensuring that classroom training courses are done in very small numbers of no more than 4. This is so we can not only provide the highest quality of training, but also we ensure everyone's safety during these times.
Should you be interested in Zoom training you will need to have a PC or laptop and a free Zoom account. If you do not have a Zoom account, we can help you to setup one.
Check out our other courses HERE