This course is designed to show individuals who are new to the Microsoft operating system 'Windows 7'. When it comes to using operating systems such as 'Windows 7', that are designed to be user-friendly, many individuals only scratch the surface as to what can be done. This course aims to teach delegates how get the most of the operating system by using its new features, shortcuts and functions. 'Windows 7' is set to replace operating systems such as 'Windows XP' in many government and private organisations across the UK, preparing your team and self for the change ensures you will be ready for the change.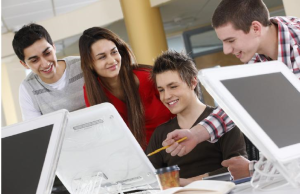 The training will take you through the basics of Windows 7 with many new features that aren't on older operating systems, such as the new way to search for files and applications, useful tools such as the taskbar and jump list, and how to personalise your computer.
Who Should Attend
This course is aimed at those who are transferring from older operating systems such as Windows XP, or those with little to no experience using Windows 7. There are no prerequisites to this course other than a very basic familiarity with operating systems.
Course Content
This course will cover the following:
The new features of Windows 7
The new Windows taskbar
Jump Lists
Hiding/Showing File Extensions
The New Run box
How to Search for Files
Windows Shortcuts
Learning Outcomes
By the end of the course learners will:
Benefit from greatly improved productivity
Be able to Manage files and Programmes for effective use
Be able to use the new Windows search tool
Be able to use Windows 7 to its full potential
Course Format
This is a 1/2 day course and works well with some of our other half day courses such as our Microsoft Outlook training. There is no examination required and you will receive training materials that will be helpful after the training has been completed.
If you would like any additional information about this course then please contact us on 02921156603 or email Admin@CareerChangeWales.co.uk