AAT Access Award in Bookkeeping
Course Overview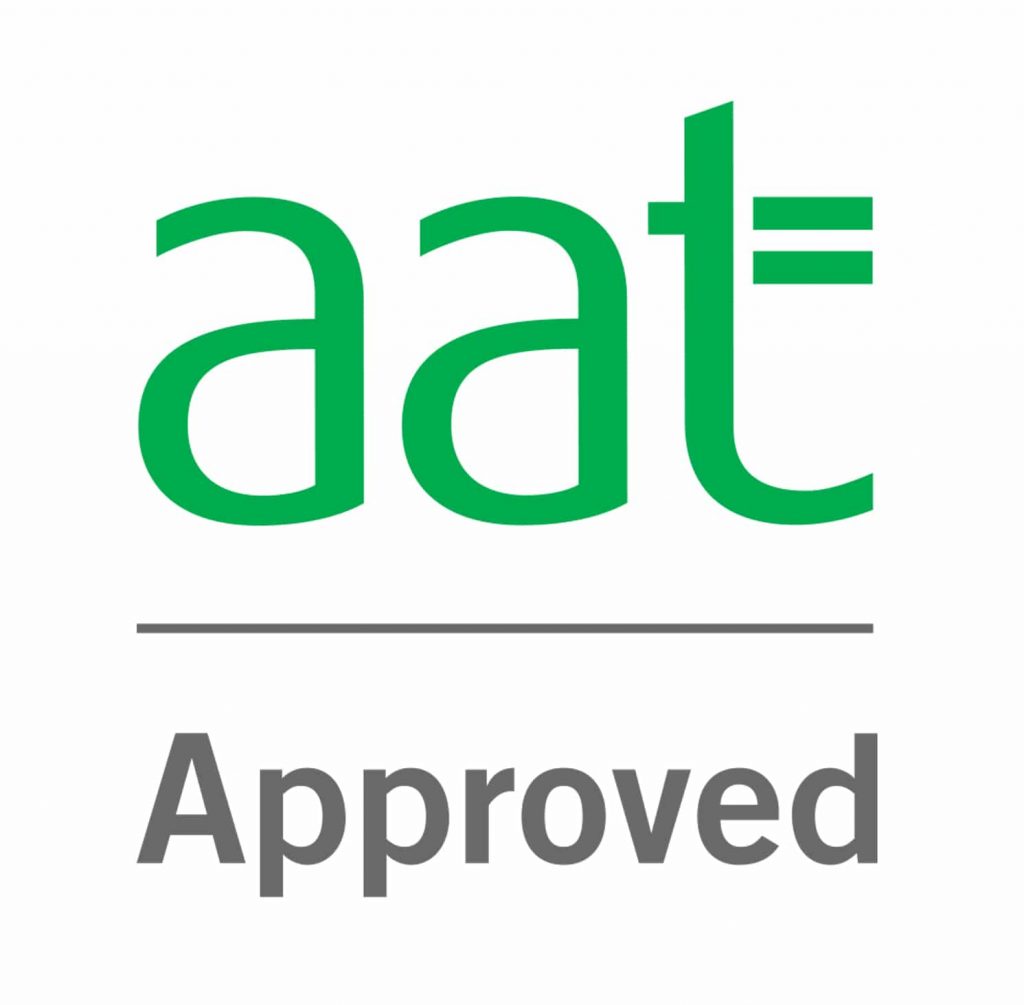 The AAT Access Award in Bookkeeping offers students at Level 1 the opportunity to develop practical bookkeeping skills. This qualification may help students to move on to further study in either accountancy or bookkeeping with AAT, offer a route into employment or be of interest to those already in employment.
This qualification will particularly suit those students who have had minimal work experience or those who need some additional support in order to progress. This may include younger learners seeking tangible and finance-specific skills, adults seeking to validate their existing skills to enter into or progress in their career, or students who would like to test their abilities before progressing further with AAT.
Training is carried out in a safe and controlled environment.
Training Venue: 5-7 Museum Place, Cardiff. CF10 3BD
For training dates, have a look at our calendar – CLICK HERE
If you cannot find the course you're looking for on the calendar please contact us either by phoning 029 21 156 603 or emailing Info@CareerChangeWales.co.uk
Course Duration
This course takes up to 2 weeks to complete, there is 2 days of training and 1 day for the assessment.
Course Outcome
You will receive an AAT Access Award in Bookkeeping qualification.
Assessments
There is 1 assessment, it is an online assessment. You will have this scheduled after the final training day.
Course Content
A student completing this qualification will develop an understanding of the role of the bookkeeper, including the need for confidentiality and accuracy in their work. Students will learn underpinning theory including how to identify assets, liabilities, income and expenses; how to identify profit and loss; and the differences between trading for cash and trading on credit. Students will also develop the skills to process customer and supplier transactions, to enter receipts and payments into the cash book and check amounts against the bank statement in preparation for bank reconciliation. Students will be introduced to the dual effect of transactions. This is a fundamental underpinning concept for double-entry bookkeeping and will support students who go on to study bookkeeping at Foundation level.
Further Information
For more information on our and details about the course then please feel free to get in contact with us by phoning 029 21 156 603 or emailing Info@CareerChangeWales.co.uk
Group Bookings
If you are booking on behalf of a number of individuals then we can offer discounted costs. For more information please contact us using the number or email above.
Support
We offer support during the training to ensure you pass the qualification. This means you can contact us by phone or email while training with us if you have questions.
To follow our organisation you can check out our Twitter, Facebook and more below: