Introduction to CCW-Training Academy
Career Change Wales (CCW) – Training Academy, is an innovative training provider in Cardiff, South Wales, providing specialised training in leadership training, management, ICT and specialist programme including your 'Retraining and Upskilling'. Our training courses are conducted by professionals with practical experience in their expert area of works. Our course modules are designed to suit clients' requirements. Our unique selling points (USP) are in delivering our training courses in small group (maximum of 6 person per session) and we are committed to quality training to our clients. We are the only training provider in Wales to provide support and advise to customers after they have completed their training with us.
We have four training rooms of different sizes suited for bespoke and group training sessions. Free private car parking facilities are available for our customers.
Our management training programmes are accredited by the Institution of Leadership and Management (ilm). The Institution of Leadership and Management (ilm) is a world renowned institution and this vocational training programme is designed to give candidates the foundation for a formal management qualification and skills from practitioner.
CCW provides the Institute of Leadership and Management (ilm) training modules for your personal development and our knowledgeable team of professionals will share their hands-on experience with you. Our core ilm accredited management modules are:
Personal Development/ Leadership Training
(1) Leadership & Management Level 2 Award, and Certificate
(2) Leadership & Management Level 3 Award, Certificate and Diploma
(3) Leadership and Management Level 4: Award, Certificate and Diploma
(4) Leadership and Management Level 5: Award, Certificate and Diploma
(5) Leadership and Management Level 6: Award and Diploma
(6) Leadership and Management Level 7: Award
(7) Management Training for Managers: Endorsed & Development
(8) Train the Trainer/Master Class
(9) Team Delegation
(10) Team Management
(11) Business Financials
These modules have been specifically designed for new businesses, first line management candidates, supervisors, team leaders, managers and others.
On successfully completing the training programme and passing the examination/s (only certain modules) candidate will receive a formal ilm qualification in management recognised world wide.
Computer Training
Office Training In addition, modules on other commercial essentials such as Information and Communications Technology (ICT) training are available to improve your skills in the Microsoft Office applications such as: Word, Excel, Access, PowerPoint, Project, Outlook, Publisher, Visio, Internet Explorer etc. On completion and passing the examination/assignments candidates will be awarded the ECDL/ITQ and BTEC in IT qualifications.
Web Design Training Programmes
An Introduciton to HTML and CSS
Design of website in WordPress
Management Training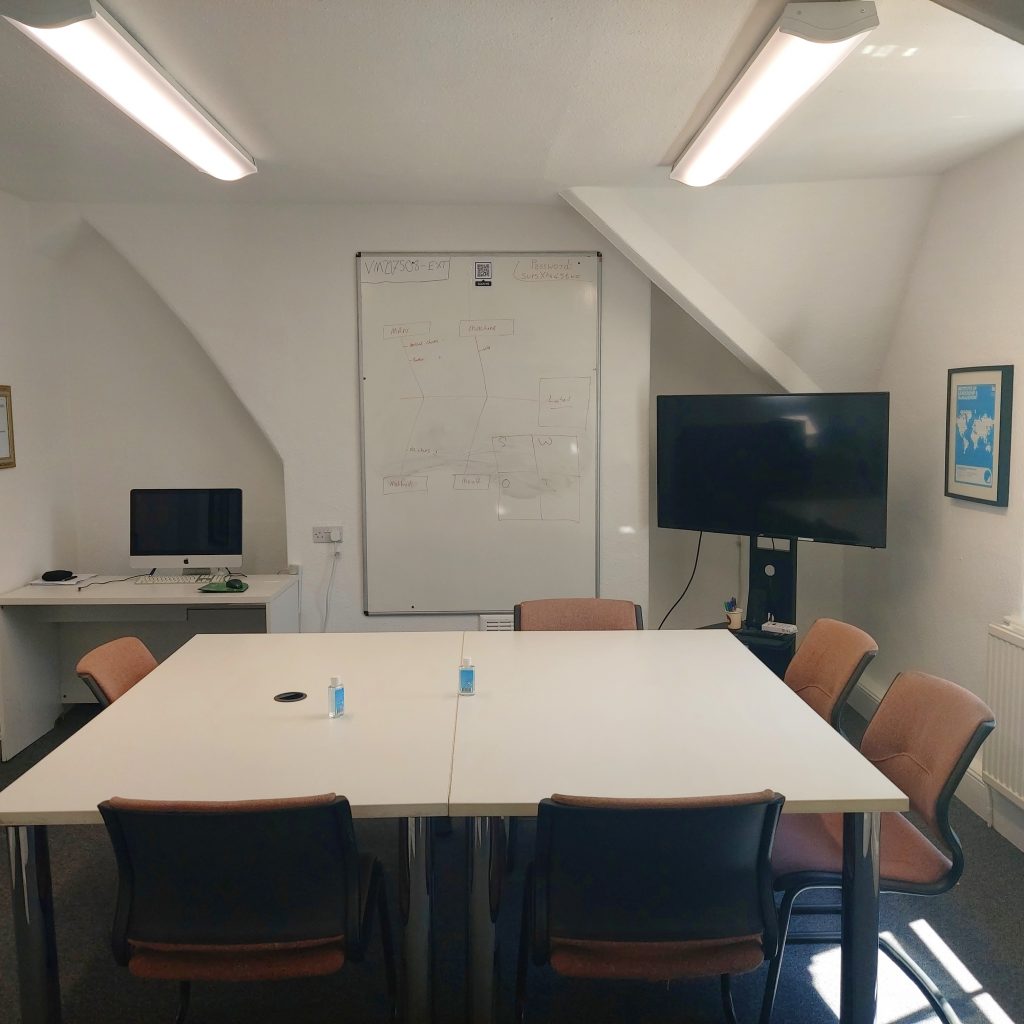 CCW Training Room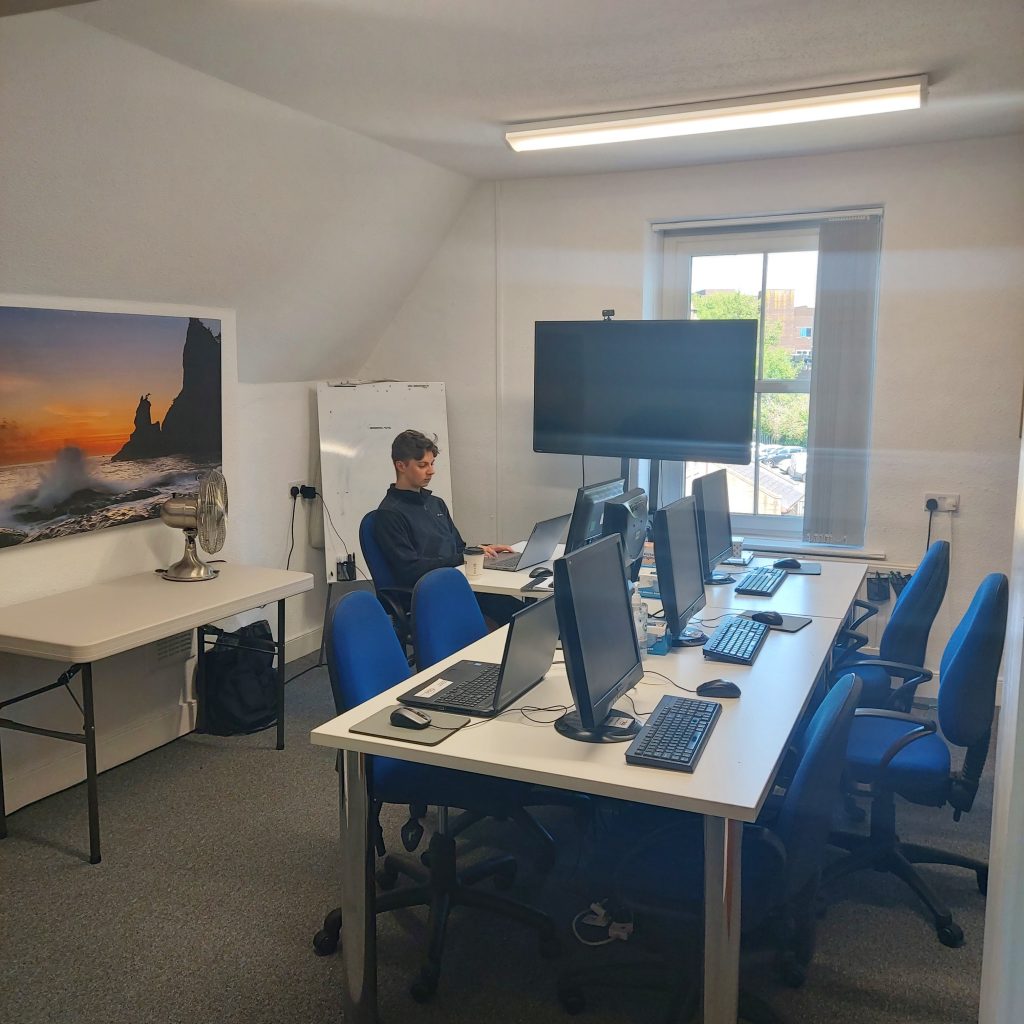 Our Service
We prepare and guide candidates to meet their core objectives and requirements in order to seek new employment or to gain promotion. We provide professional training for candidates attempting their professional qualifications. To achieve this we have designed our modules flexibly to suit individual needs.
Whatever the circumstances that led you to these pages, if you are facing redundancy or wanting to change your career, we are here to help you. Read on for more information about our approach and Our Courses
Click our Tutor CV & Job Opportunities view the pen CVs of our professional team
---
Our Business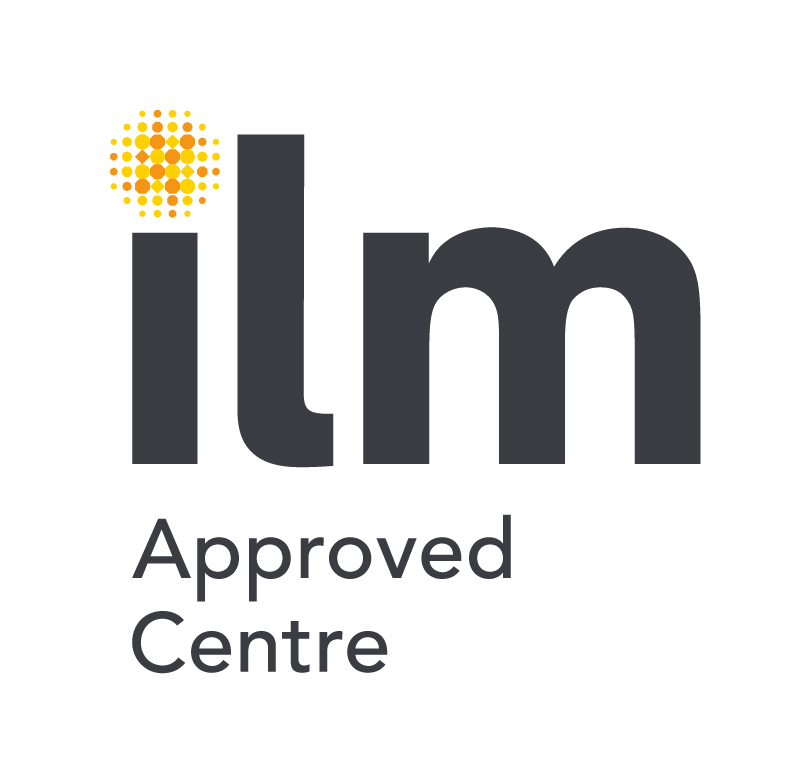 Career Change Wales -Training Academy (CCW), is building a reputation for the high quality of the training courses, seminars and conferences that it provides for both individuals and companies. The variety of training on offer includes management, engineering, environmental & sustainability, health & safety and construction practices.
For ReAct candidates embarking on the ReAct funded training programmes, Careers Wales and the ReAct Team will plan and approve your 'Reskill and Upskill'. In doing so, they will take account of your strengths, opportunities, professional portfolio and ambitions.
CCW – Training Academy is geared to providing support for professionals in the construction and engineering industry. We can prepare candidate for their professional review, update their knowledge and awareness in matters such as Health & Safety, Risk Management, Environmental Management, Sustainable Development. We work with the Welsh Assembly Government (ReAct Team), Careers Wales, Venture Wales, professional institutions such as the Association of Consultancy and Engineers (ACE), Institution of Civil Engineers (ICE), Chartered Institution of Highways and Transportation (CIHT) and other engineering bodies in the UK.
Team Building
CCW offers team management training including team building programmes for companies seeking accreditation for 'Investing in People' (IIP). Our professional team can share their expertise to assist your company to achieve your goal.
Our friendly team will give online support and advice to recent candidates, who can also take advantage of our online networking and C.V. advertising facilities. We work in collaboration with local recruitment agencies to help candidates secure employment appropriate to their new skills, qualifications and experience.
Bespoke Training
CCW specialises in designing bespoke training and we have offer these services to the public and private sectors. We can tailor make our training to maximise candidates' learning experience whilst still confine to the aim and objective of the clients' need.
To find out more about bespoke training contact us for further information on info@careerchangewales.co.uk
CCW-Training Academy brand name and company ethos is: 'Innovation and the effective deployment of educational solutions'
Training Rooms for Hire: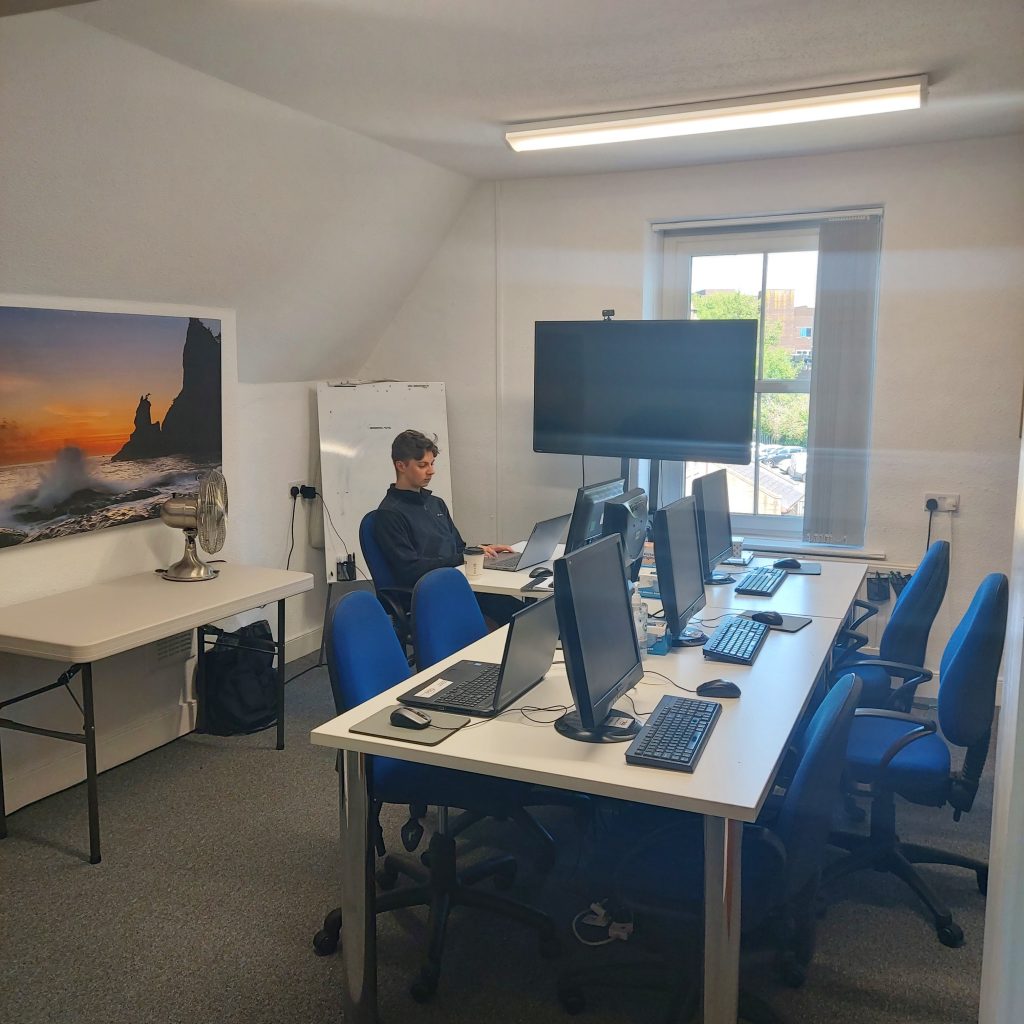 Training and meeting rooms are available for private hire. For Pricing and hours you can look by CLICKING HERE or you can contact us on: 0292 115 6603 or 08008488117