Erasmus KA2 – Strategic Partnership Project & Innovation (Mental and Emotional Wellbeing)
Project Title: Mental and Emotional Wellbeing (MEW)

Mental and Emotional Wellbeing – Strategic Partners:
This Erasmus KA2 MEW (Mental and Emotional Wellbeing) project has the following partners: CCW-Training Academy (Wales, UK), CESIE (Italy), ADICE (France), Gloucestershire University (England, UK), ANIMAM VIVENTEM (Portugal).
MEW Project EU Link: https://ec.europa.eu/programmes/erasmus-plus/projects/eplus-project-details/#project/2019-1-UK01-KA204-061565
If you are interested in getting involved with the project, please contact us directly through either phone on 029 21 156 603 or email Info@CareerChangeWales.co.uk.
You can find the finalised website created for this project here -> https://mentalhealth-awareness.com/
Target Group:
Adults, and people around them (i.e. indirectly impacting young people, friends, family, and etc.)
Main objectives: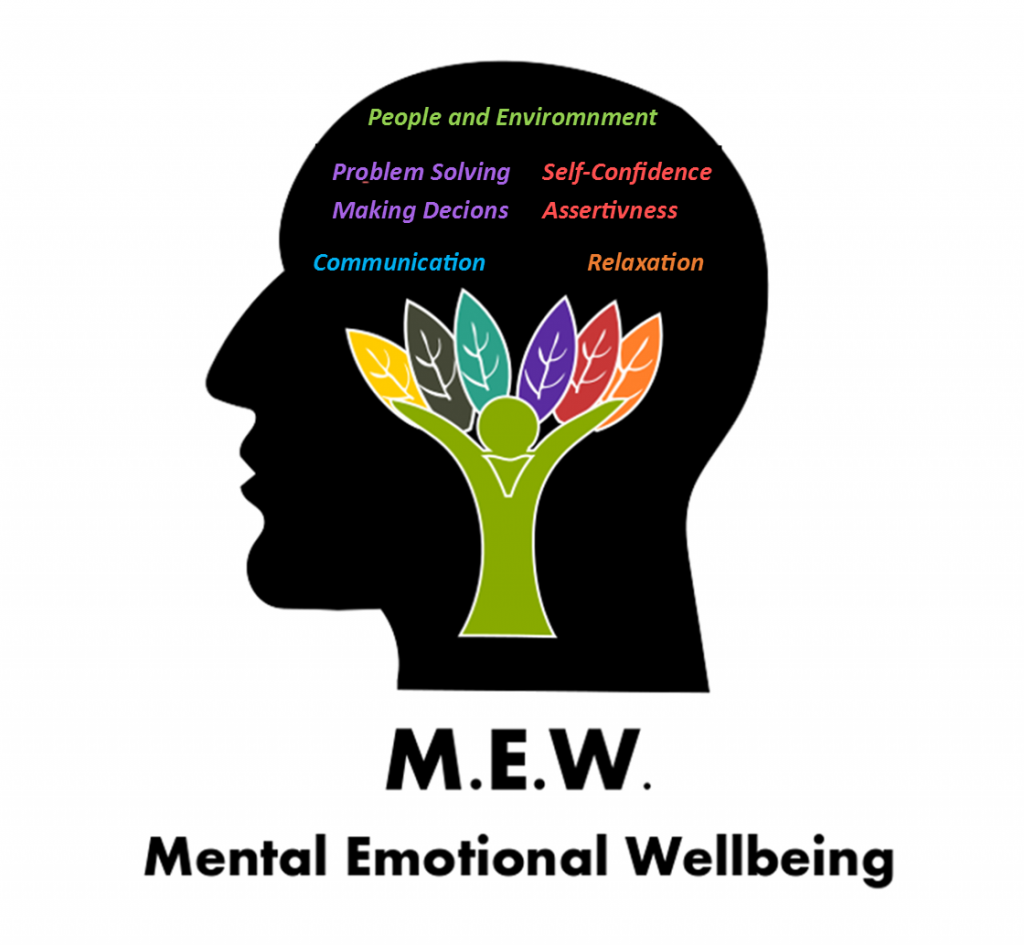 This Erasmus KA2 project will support individuals in acquiring and developing basic skills and key competences in Mental and Emotional Wellbeing (MEW) divided into three categories:
Raising awareness of mental and emotional wellbeing – this area of the project helps people to become more aware of how important our mental and emotional health is in all aspects of our lives and that it is a fundamental and essential part to our overall health and wellbeing and to our quality of life.
Developing an understanding of how our mental and emotional wellbeing can suffer and how this may manifest itself, for example depression, anxiety, panic attacks, self-harming and other ways. Here we also look at what period or situation within our lives may have prompted this mental and emotional struggle and what the triggers may be for a recurrence or even worsening of these states of mind and emotion.
Addressing and taking corrective action – introduce some essential skills, attitudes and behaviours that can help us tom deal and cope with life's issues in a more positive and constructive way leading to a better outcome or result and ultimately a better quality of life where we can create more happiness for ourselves.
What is the programme about?
Promoting training topics that can help to raise awareness, have an understanding and improve people's perception of mental and emotional wellbeing. This informal training will be led by CCW and our partners. This can be via an online training portal. It will give people a more constructive and positive way on how we can gain an understanding of strategies which will help them deal with the stresses and pressures of everyday life and of stressful situations. There are a high number of factors that could contribute to the mental wellbeing of youth; i.e. family, friends, relationships, history, bullying, pressure (too much work, employers' contribution), job loss (short or long term), location (where you live or work), etc. All of these could lead to low self-esteem, lack of confidence, stress, depression and anxiety. These factors were considered during the design of the training materials.
The following topics will form the training modules;
Communication/respect: active listening, questioning
Confidence and self-esteem
Assertiveness
Problem solving and decision-making
Relaxation techniques
People and environment (Socially deprived areas)
This training will help to improve participant's self-esteem, confidence and assertiveness, teach them the methods of relaxation and coping with difficult and stressful situations. Participants will improve their communication skills, which will benefit their relationships on a personal and professional level.

Why?
Because according to many reports, young people admitted experiencing mental health problems at a higher level than other age group (evidence supported https://tinyurl.com/y3nauys2), yet they are less likely to receive mental health treatment (evidence supported https://tinyurl.com/ydd8pse2).
Whilst this Erasmus KA2 project's target group are for adults, nevertheless young people and people with fewer opportunity are also important target groups because of the preventative measures be fully utilised. The time from childhood to adulthood is a sensitive period at which help is often needed, but services are not always sufficient (evidence supported https://tinyurl.com/yxm7nyko). The issue with young people will also have an indirect impact on family members, friends, and others affecting an even larger part of the population (evidence supported https://tinyurl.com/y3nauys2). Unresolved mental health problems may have lasting negative impact in terms of employment, relationships, likelihood of disability and it is important to break the circle of mental illness (evidence supported https://tinyurl.com/ydd8pse2).
Intellectual Outputs (IO):
There will be 5 intellectual outputs, IO1: Design of training Tool-kit (Lead by University of Gloucestershire; IO2: Video Productions (Lead by CESIE); IO3: Good Practice (Lead by ADICE); IO4: Interactive Games (Lead by ; IO5: Design of the on-line training portal (Lead by CCW).
Multiplier Events:
Suggestions below are of some of the subjects that will be address and included in multiplying event;
Local community, various organisations to be invited to share their experiences, discuss their issues and explain what areas they may need support (i.e. before support)
Ideas and suggestions relating to the training methods and resources that can be used to develop the online support and training portal.
Guest speaker/s invited to talk about their experiences and the gaps they feel are present in the support they feel is needed.
The final results and outcomes of the project and the online training portal will be presented to the attendees.
Project Impact and Outcome:
By undertaking this programme, individuals across all sectors will be able to develop their skills, attitudes and mindset which will help them to become active citizens, feeling more positive, confident and in control when struggling with challenges at work and in their environment.
Mental and Emotional Wellbeing Project Summary:
This Erasmus Ka2 project looks at some fundamental and essential skills, attitudes and mind sets that, if developed and enhanced further, will help people deal with difficult and challenging situations as part of their work in a more positive and constructive way. A programme of topics that can help raise awareness, give an understanding and improve people's perception of mental health and emotional wellbeing.
It is reported that 75% of lifetime mental illness begins by the age of 25 and it is proven that effective early intervention can reduce life course impairment, even during young adult years (evidence supported https://tinyurl.com/y27z2nqj). Moreover, unresolved mental health problems can have negative impact into adult life. It is worth mentioning that the lack of treatment for people aged 16-25 is wider than for other age groups (evidence supported https://tinyurl.com/y27z2nqj).