Online and Skype Based Training: COVID-19 Precaution
Due to the coronavirus threat we are now offering all of our courses via Skype video calls and conferencing. This will be at no additional charge to our regular course prices. The only difference is that we are not in physical contact with each other. This will still be tutor lead training, and you will be sent the training materials via email. We have additional information such as training materials, videos etc that we can offer free of charge from our online training portal.
For the Skype call training you will need to have a laptop and a free Skype account. If you do not have a Skype account, we can help you to setup one.
AAT Access Award in Business Skills
At Level 1, AAT offers the AAT Access Award in Business Skills, the AAT Access Award in Bookkeeping and the AAT Access Award in Accounting Software. These short qualifications are flexible, adaptable to different student needs and requirements, and valued by employers in a range of industries.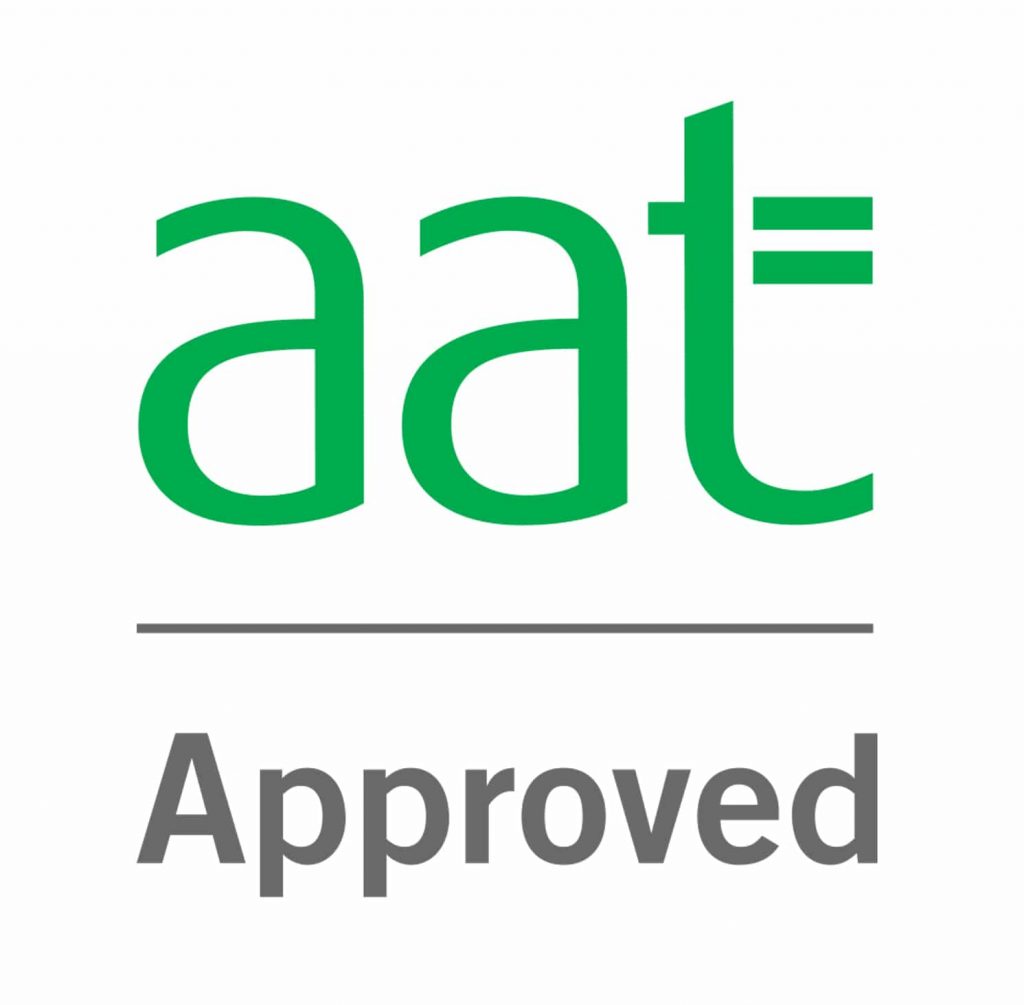 Students should choose to study the AAT Access Award in Business Skills to help them develop their employability skills and prepare for the workplace. Students will develop their basic numeracy skills to support everyday business activities, which will also be of use in their activities outside work. Students will also gain a practical understanding of how money moves in business and the processes and procedures that control the sales and purchases processes.
This qualification would be appropriate for students who wish to pursue a range of careers in either the private or public sectors. Those students who wish to focus on finance roles will only benefit from studying this qualification alongside the more technically focused but complementary qualifications in the suite of AAT Access qualifications.
Who Should Attend
The AAT Access Award in Business Skills offers students at Level 1 the opportunity to develop key practical skills used in every business as a route into employment. On completion of this qualification, students will also be equipped with a strong foundation from which to progress to further study with AAT in either accountancy or bookkeeping if they would like to do so.
This qualification will particularly suit those students with minimal work experience or those who require additional support to progress. This may include younger learners, those on traineeships seeking basic employability skills, adults seeking to validate their existing skills to enter into the workplace, or those who want to study higher level AAT qualifications but would like to test their abilities before progressing further with AAT.
Course Content
The AAT Access Award in Business Skills introduces students to the world of work and develops their employability skills. The qualification covers a range of skills and the relevant supporting knowledge in three mandatory units (75 guided learning hours):
Preparing for Work (25 guided learning hours)
Using Numbers in Business (25 guided learning hours)
Sales and Purchases in Business (25 guided learning hours).
The qualification is assessed in one end-of-qualification assessment.

What You Will Learn
A student completing this qualification will develop an understanding of how different organisations operate. Studying this qualification will also equip students with the basic numerical skills needed in the workplace. On completion of this qualification, students will also have gained an understanding of the ways in which businesses process sales and purchases and the documentation and procedures used to move goods and services between businesses.
There are no hidden costs for training. All of our training includes; refreshments, training material, registration and all other related costs.
If you would like any additional information about this course then please contact us on 02921156603 or email info@CareerChangeWales.co.uk
You can find more of our AAT courses here