Online and Skype Based Training: COVID-19 Precaution
Due to the coronavirus threat we are now offering all of our courses via Skype video calls and conferencing. This will be at no additional charge to our regular course prices. The only difference is that we are not in physical contact with each other. This will still be tutor lead training, and you will be sent the training materials via email. We have additional information such as training materials, videos etc that we can offer free of charge from our online training portal.
For the Skype call training you will need to have a laptop and a free Skype account. If you do not have a Skype account, we can help you to setup one.
Critical Thinking Training Course
Every successful organisation will rely on people who can think critically and who can be thoughtful leaders. This Critical Thinking training will give you the knowledge of how to solve various problems using long-standing techniques. You will also learn how to analyse problems, use your creativity to implement innovative ideas within your organisation.
Who Should Attend
The training will be helpful for all individuals who are serious about developing their management and leadership abilities. It will especially suited to those who are aspiring or seeking promotional prospect to their current position. The aim of the training is to equip participants with a range of key management skills so they can put it into practice in their own role.
Critical Thinking Training Course Content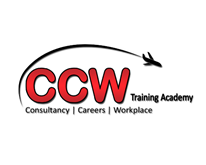 This training course will cover the following:
The Rhetorical Triangle – Ethos, Pathos and Logos.
The Practical Application.
Careful Intentional Thinking
Use of Reason or Logic
Judgement About Beliefs
Thoughtful Arguments
Use of Emotion in Critical Thinking
Types of Opinions
Learning Outcomes
By the end of the course learners will be:
Able to communicate with others in sharing ideas effectively
Able to foresee how things will turn out
Able to evaluate issues without bias
Able to solve complex issues/problems
Able to implement practical Critical Thinking skills in practise
Able to build Leadership capabilities
General Information
This is a 1-day course that runs from 9:30 AM to 4:30 PM. Lunch and refreshments will be provided. If you have any dietary requirements please let us know by emailing Info@CareerChangeWales.co.uk
Cost per delegate: £150 + VAT
Training Venue: 5-7 Museum Place, Cardiff. CF10 3BD
Check out our Social Media:
You can find our other courses HERE