Online and Skype Based Training: COVID-19 Precaution
Due to the coronavirus threat we are now offering all of our courses via Skype video calls and conferencing. This will be at no additional charge to our regular course prices. The only difference is that we are not in physical contact with each other. This will still be tutor lead training, and you will be sent the training materials via email. We have additional information such as training materials, videos etc that we can offer free of charge from our online training portal.
For the Skype call training you will need to have a laptop and a free Skype account. If you do not have a Skype account, we can help you to setup one.
In the past, customers were really subjected to the wills and whims of the companies from whom they bought. This means that they were only ever aware of what was available by virtue of what they were shown. The internet has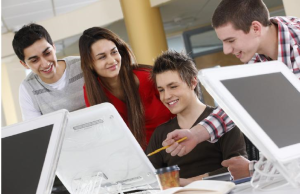 levelled all that – and customers are now well informed and very sophisticated. They know where to go to find what they need, and not only that, they have a good sense of how much they should pay for it too. The only thing that now can give any organisation a real competitive advantage, is the opportunity they have to move from being 'product-centric' in ethos, to being 'customer-centric' in spirit. This interactive workshop will help you to understand how your customers think by putting you in your customers' shoes. By thinking how your customers think, you will develop greater empathy towards them – helping to craft and deliver the customer experience that not only retains their custom, but keeps them coming back year after year to spend their money with your organisation.
Who Should Attend
Anyone who deals with customers on a daily basis, be that a manager who deals face to face or staff who use the telephone for customer service.
Course Content
This course will cover the following:
Understanding why your customers are buying from you in the first place
Recognising the benefits that help customers determine your value to them
Dealing with 'difficult and argumentative' customers
How to turn 'negative' customer experiences into positive outcomes
Asking for, and receiving testimonials from your delighted customers
Learning Outcomes
By the end of the course learners will be able to:
Answer enquiries with confidence
Deal with any problems that revolve around customers
Leave customers happy
Give 5 star customer care
Course Format
This is a 1 day intensive course.
If you would like any additional information about this course then please contact us on 02921156603 or email Admin@CareerChangeWales.co.uk