This interactive innovative and experiential workshop will equip you and give you the insight to recognise and understand how the dynamics of communications change dramatically when the input of our eyes is excluded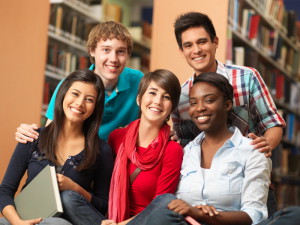 from the interaction. The world is a very fast place now – and people feel more and more 'time poor'; they're demanding that communications, in whatever guise are succinct and to the point. An obvious casualty of this phenomenon is 'telephone engagement'. Most people regard telephone calls, particularly by landline, as intrusive and disruptive. The net effect of all of this, is that people are less inclined to entertain calls that seem aimless than ever before. The antidote lies in training – especially in delivering skills which help your staff to have a plan before they make the call – to execute that plan to the letter while on the call; to note the results, and to improve the result on the next call. People can learn to apply the concept of 'less is more' – Yes, even on the phone. Because getting swiftly to the point is what the customer now demands.
Who Should Attend
This course is aimed at anyone who uses a phone for business activities on a daily basis, or anyone who would like better communication skills across a telephone.
Course Content
This course will cover the following:
Understand vocal range and inflection and how this carries along a telephone line
Engaging people so that they choose to 'stay on the line'
Developing scripts to make your time on the phone 'easier for you'
Why you should 'talk in terms of your customer's interest'
Adapting your ears to embrace a 'new skill' of listening – not active repetitive listening – but listening with a view to understanding
Learning Outcomes
By the end of the course learners will be able to:
Understand the importance of first impressions when people can't see you
Recognise how the rule of 55% visual is reversed to read 82% audio
Appreciate the value of every second while engaged on the phone
Develop and practice exercises designed to relax your voice – tension carries
Course Format
This is a 1 day intensive course.
Prices start from £150 + VAT
If you would like any additional information about this course then please contact us on 02921156603 or email Admin@CareerChangeWales.co.uk