If you are looking for a job, Or you deserve a better one: We can help you.
Career Change Wales (CCW) – Training Academy is an innovative training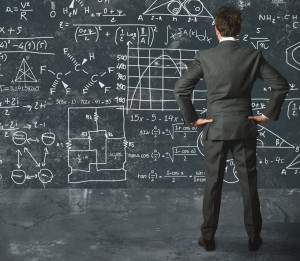 provider in Cardiff, South Wales, providing specialised training in management, ICT and specialist programme including your 'Retraining and Upskilling'. Our training courses are conducted by professionals with practical experience in their expert area of works.
We have set out to assist those in the job market but who are lost. If you have just finished your degree, or just arrived in the UK and are struggling to land a job you are proud of, we can help you with training, advice and guidance from professionals from a variety of backgrounds possessing a wide range of skills.
Thanks to this Essential Employability Skills Course you will learn:
To write a Killer CV & Cover Letter
How to Improve your Communication Skills
Learn how to Research Jobs
Build your Confidence and Skills
Learn how to answer Tricky Questions in an Interview
We give you sector specific advice in different fields, like Engineering, Administration, Finance, Retail, Health Care…
Who Should Attend
The course is aimed at individuals who are in the current job market and would like to improve on the key skills that will help them to find a job. There are no prerequisite subjects for this course and it is open to all individuals.
Course Information
Price: £150
5 sessions of 2 hours in 3 Weeks.
Do you want to be successful in your job search? We review your CV and help to prepare you for interview!
Contact Info@careerchangewales.co.uk to become a course ambassador.
Free Phone: 0800 848 8117
Office Phone: 0292 115 6603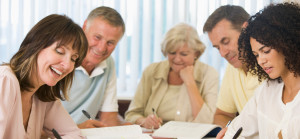 We can offer you this opportunity by developing skills that will assist you to gain employment, regardless of your sector. We will advise you on the weaknesses on your CV and tell you how to improve on it. We can even advise you if you need specialist training to improve your prospects (e.g. how to use specific software). You'll learn how to make informed decisions about your future career and how to improve your professional development by increasing your employability skills.
Become a Course Ambassador – If you know people who would benefit from this course, become a course ambassador to receive up to £30 per person you bring to the course.* If you bring 5 people to the course, your training will be free, if you bring 10 people to the course, we pay you £150.
*Terms and Conditions
1. All Course Ambassador payments to be given after course completion.
2. All Course Ambassadors are required to provide proof of signups (Written notice from ambassador, email conversation or referral evidence) prior to start of course. Delegates cannot be enrolled by an ambassador post course sign up, they must be evidenced prior to the sign up date.
3. Ambassadors will only be paid in the event that the delegate they signed up completed the course and submitted all payment.
4. Ambassadors cannot refer themselves.
5. Ambassadors cannot charge additional course fees on top of the course cost. Doing so will invalidate any signups made.