This AutoCAD training course is the assimilation of the foundation and the Intermediate course. This course will take you from a beginner with AutoCAD to an advanced user. The course covers basic features such as commands and techniques and then makes it way to a higher level of AutoCAD such as annotating drawings and using advanced layouts. This course comes with an extra day of training in the form of AutoCAD 3D, which is used in many construction and architect companies.
AutoCAD is a Computer Aided Design (CAD) software to assist with 2D and 3D design. AutoCAD is the leading tool in design and drafting for industries including Engineering, planning, architecture and design. Proficiency in AutoCAD can greatly assist learners in the creation of highly detailed plans and designs in a short period of time.
For training dates, have a look at our calendar – CLICK HERE
Who Should Attend
This AutoCAD training course has been designed for those who are just getting started with AutoCAD and need to go from start to finish.
Course Content
This course will cover the following: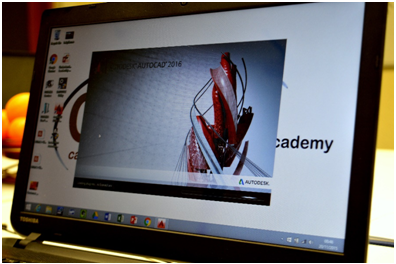 Selecting objects in the drawing
Changing an objects position
Creating new objects from existing objects
Changing the angle of an objects position
Changing object properties
Matching object properties
Using the properties Palette
Creating custom workspace
Extended Object visibility control
Working with multiple documents
Using AutoCAD 3D
Learning Outcomes
By the end of the course learner will be able to:
Use AutoCAD productively and efficiently
Have an advanced knowledge of the AutoCAD software
Know how to use AutoCAD 3D
Use different shortcuts
Create advanced layouts
Course Format
This AutoCAD training course is a 5 day intensive course that is generally taught in small classes; normally around 3-4 people in a class to give you the maximum exposure to an industry professional. This will enable you to ask the questions that you require and, more importantly, have your questions answered. There is no exam with this course but you will receive homework to complete after every training session.
There are no hidden costs for training. All of our training includes; refreshments, training material, registration and all other related costs.
If you would like any additional information about this course then please contact us on 02921156603 or email Admin@CareerChangeWales.co.uk