ILM Level Award 2 in Leadership and Team Skills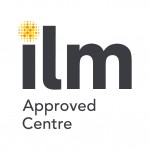 The ILM Level 2 Award in Leadership and Team Skills is an entry level qualification for anyone with management responsibilities but no formal qualification. It is also useful for anyone hoping to progress into a management position but who have not yet formalised their understanding with any training. It will benefit anyone with a management or supervisory position.
Management is a universally useful skill that is required by all sectors of work. From SME's to global conglomerates, being a good manager makes you a useful member of any team. As a manager you have the power to enable people, allowing them to better themselves and those around them.
But what makes a good manager or bad manager is almost never spoken of. We all have experience of working with people who made us feel capable and empowered and some of us will have experience of working with managers who undermined our ability, whether intentional or otherwise.
In this course we will look into what makes a manager good or bad and assist those with an interest in the course in investigating how we can avoid the mistakes of the manager we worked with previously and see what made the good managers we have worked with make us smile or make our day.
For training dates, have a look at our calendar – CLICK HERE
We are now offering an innovative Zoom + Face to Face training practice where you can sit courses either through Zoom or Face to Face in Cardiff. If you have course enquiries, tell us which type of training you would prefer!
If you cannot find the course you're looking for on the calendar please contact us either by phoning 029 21 156 603 or emailing Info@CareerChangeWales.co.uk
Who Should Attend
The Level 2 Award/Certificate, in Leadership and Team Skills is ideal for individuals who have management responsibilities but no formal training and are serious about developing their abilities. This program particularly supports practising team leader/s seeking to move to the next level of management and managers who need to lead people through; organisational change, budget cuts or for personal development.
Course Content
This course will cover the following:
Leading Your Work Team – Not every leader is a manager but by showing the willing to lead your work team you show that you have good management qualities. By the end of this module you will be able to lead your work team confidently and competently.
Meeting Customer Needs – One of the necessities of marketing and business is to meet your customer needs, this means you need to set and expectation and then reach it. This module will teach you how to meet and exceed your customers needs and wants.
Methods of Communicating in the Workplace – Communication is key to a successful business, if there are communication problems the business will not last long, and this course will teach you the key points to great communication skills
Setting Team Objectives in the Workplace – Every workplace needs objectives to reach for, to make the workplace keep trying harder and to make sure everyone improves. By setting objectives that are reachable, once completed everyone will feel great and you'll have a much higher morale in the workplace.
Understanding Training and Coaching – Training and coaching are very important aspects of any supervisor or managers job. You need to make sure your staff are the best, and that you mold them into your perfect employee. This module will teach you how to spot what weaknesses your staff have and how to improve them with different training and coaching techniques.
Understanding Leadership – Leadership is a large subject and understanding it is a key point to becoming a great leader. This module will teach you how to lead from the front and how to use that to your advantage no matter what position you hold.
Solving Problems and Making Decisions – Everyone comes across problems but managers tend to come across problems more often than not. This module is perfect for anyone looking at a management position as it will teach you not only how to solve any problems that come your way but also how to be decisive and make the correct decisions in a short period of time.
Learning Outcomes
By the end of the course learners will be able to:
Explain and understand the difference between leadership styles
Understand leadership qualities and be able to review your own leadership potential
Exceeding the needs of your customers
Using different techniques to keep your customers happy
How to solve problems quickly and efficiently
Explain the different training and coaching techniques available
How to communicate properly in your workplace
Set objectives that are both challenging and achievable
Course Format
To complete this course you will be required to undertake between 3-13 credits worth of modules. This course comes in 2 levels of study, Award, Certificate (lowest credit requirement to highest) The course will take between 2 days to several weeks to complete depending on the level of study and the modules selected.
CCW-Training Academy (5-7 Museum Place, Cardiff. CF10 3BD)
ilm Level 2 in Leadership & Management (Award:4 credit, Cert:13 credit, Diploma:37 credit)
Options
Choose 1 module from each group to make-up a min of 6 credit or any permutation
Course Reference
Module Description
Credit Value
Days
Group 1
Leading Your Work team
2
2
Meeting Your Customers Needs
2
2
Group 2
Methods of Communicating in the Workplace
1
2
Setting Team Objectives in the Workplace
2
2
Group 3
Understanding Training and Coaching
2
2.5
Understanding Leadership
2
2.5
Group 4
Solving Problems and Making Decisions
2

2.5
Online and Zoom-pro based training
We are offering online and Zoom based training as well as our usual classroom courses. Should there be further lockdown restrictions more courses are likely to be done either through Zoom or via online. However as of this moment, we are providing all of our training as normal in classrooms. We are also ensuring that classroom training courses are done in very small numbers of no more than 4. This is so we can not only provide the highest quality of training, but also we ensure everyone's safety during these times.
Should you be interested in Zoom training you will need to have a PC or laptop and a free Zoom account. If you do not have a Zoom account, we can help you to setup one.