ILM Level 3 in Construction Award & Certificate for the Construction Industry
Management is a universally useful skill that is required by all sectors of work. From SME's to global conglomerates, being a good manager makes you a useful member of any team. Management is used in every sector but this ILM Level 3 in construction qualification is aimed at the construction industry. This course will give you skills that you can use in any sector as well as a lot of management skills specific to the construction and built environment.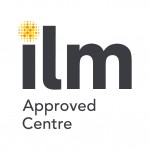 What makes management within the construction industry any different to management in an office environment? In the construction industry you will be required to know a lot more health and safety standards, you will have higher risks than a manager in an office and this will affect the amount of time you put in to risk assessments. This qualification will give you the tools that you need to become a manager within the construction industry.
In this course we will look into what makes a manager good or bad. We will assist those with an interest in the course in investigating how we can avoid the mistakes of the bad manager we worked with previously and see what makes good managers.
This ILM Level 3 in construction Award and Certificate in Leadership and Management qualification is an entry level qualification for anyone with management responsibilities but no formal qualification. This qualification is aimed at those within the construction and built environment industries. It will benefit anyone with a management or supervisory position.
We have excellent Google Reviews to see them Click Here
Training Venue: 5-7 Museum Place, Cardiff, CF10 3BD
For training dates, have a look at our calendar – CLICK HERE
We are now offering an innovative Zoom + Face to Face training practice where you can sit courses either through Zoom or Face to Face in Cardiff. If you have course enquiries, tell us which type of training you would prefer!
If you cannot find the course you're looking for on the calendar please contact us either by phoning 029 21 156 603 or emailing Info@CareerChangeWales.co.uk
Who Should Attend
Anyone in a management or supervisory position within the construction and built environment sector will benefit from this ILM Level in construction 3 Certificate or Award course. This is an entry level qualification but you will need to be in a construction related workplace to complete the assignments. The Certificate can be undertaken to gain the CSCS Gold Card.
Course Content
This course will cover the following:
Leadership and Management Practice for the Construction and Built Environment Sector – This module will help you to develop your management skills specifically in the construction sector. You will learn techniques that can be used within other industries as well as techniques which will be specific to the built environment sector.
Delivery of Site Operations and Logistics – One of the main duties for a manager within the construction industry is being able to understand logistics and use them effectively to ensure the smooth running of site operations. This module will teach you how to deal with logistics on site and how to deliver to specified site operations.
Understanding Commercial Awareness – This module will help a manager within any sector. Every manager will need to be commercially aware and know when a project is not commercially viable, when you might need to bring in more equipment and what to charge or pay for it.
Handling Difficult Situations – A difficult situation can be anything from a disgruntled employee to problems with equipment on site. This module will teach you how to not only deal with the situation but also how to solve it.
Achieving Performance Through People – As a manager your best resources are the people that work for you. You will need to get and develop the best employees to help you to achieve your goals. This module will teach you how to achieve performance using the employees who work for you.
Learning Outcomes
By the end of the course learners will be able to:
Understand the difference between managing and leading
Manage employees and contractors effectively
Deliver projects to the specs that have been specified
Use logistics to their advantage when working on projects
Understand commercial awareness
Solve problems on and off site
Handle difficult situations
Work to deadlines and achieve project success
Course Format
To complete this ILM Level 3 in construction course you will be required to undertake 15 to 36 credits worth of modules for the Certificate and between 2 and 14 credits for the Award. The course will take between 2 days to several weeks to complete depending on the level of study. For the Certificate the training course will be 7 days of training and you will need to complete 5 assignments. For the Award you will need to sit 3 days of training and then complete 2 assignments. You will only receive your ILM qualification once you have completed all the necessary assignments.
Online and Skype Based Training: COVID-19 Precaution
Due to the coronavirus threat we are now offering all of our courses via Skype video calls and conferencing. This will be at no additional charge to our regular course prices. The only difference is that we are not in physical contact with each other. This will still be tutor lead training, and you will be sent the training materials via email. We have additional information such as training materials, videos etc that we can offer free of charge from our online training portal.
For the Skype call training you will need to have a laptop and a free Skype account. If you do not have a Skype account, we can help you to setup one.