ilm Management Training for Managers
This page will give you information on our ilm Management Training for Managers courses.
ILM Management Training for Managers
Training Venue: 5-7 Museum Place, Cardiff. CF10 3BD
For training dates, have a look at our calendar – CLICK HERE
ilm Management Training for Managers Programme (Endorsed & Development)
This ilm Management Training for Managers training course covers all the essential subjects required by any manager. Namely; business development, risk assessment, environmental sustainability and leadership. This program has been mapped to a Level 5.
Being a good manager is a universally desirable skill in the employment world. But the skill itself is often learned but rarely taught. Managing people is a skill that everyone has, but with this course you will begin to develop an understanding of how to do it better. Not only the aspects that revolve around managing people, but the aspects that will help your organisation thrive.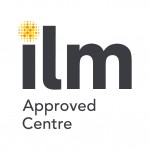 As a middle manager you will be acutely aware of the constraints you have in operating in your role. Being responsible for a team or teams and then reporting to a senior manager. We recognise how difficult it can be to communicate effectively across the differing levels. The Management Training for Managers course covers how to deal with stressful situations and to be a good role model for your team members. This management training course has been designed using the experience of our senior managers and trainers which pinpoint the areas of concern within middle management and blow away the common myths. This training course provides practical solutions and tools which in turn, allow candidates to gain confidence and increases awareness in business, environmental legislation and sustainability issues while helping you become a more effective manager.
We have excellent Google Reviews to see them Click Here
Who Should Attend
This Management Training for Managers course is specifically designed to give practising or potential middle managers the foundation for their formal development in this role. It is especially suited to those who are aspiring or seeking promotional prospect to their current position. Choose CCW for your retraining and receive a free coaching and mentoring services.
Course Content
This course will cover the following:
The Psychology in Leadership – Definition of a leader and manager, coaching & mentoring, recognition of personality type and leadership styles
Discovering Personality Types -, HEART model, TGROW model, 'Fish Philosophy', motivation, communication
Marketing for SME's – building a business plan, business plan tools, how to write a business plan
Employment Legislation – improving interviewing techniques, S.W.O.T. analyses
Health & Safety legislations – policies, responsibilities, standards, SMART model, completing Risk assessment, how practical application in carrying out a risk assessment
Environmental awareness and management – environmental management system, legislation, sustainable development, cost saving initiatives and opportunities.
Learning Outcomes
By the end of the course learners will:
Understand the psychology of leadership
Personally develop themselves and those around them
Be able to write a business case and have business development techniques
Develop their communication, HR & interviewing skills
Be able to undertake risk assessments and risk management
Understand Health & Safety management
Develop environmental & sustainability awareness
Course Format
This ilm Management Training for Managers course is a 5 day intensive course that shows learners how to develop as an individual and as a manager. At the end of the course you will be given coursework (5000 word report approximately 10 pages) to complete for the Endorsed training course. We can also deliver this course as an attendance only developmental course. The course is 45-99 Guided learning hours.
There is a minimum of 6.5 days contact time (Circa 70-99 Guided Learning hours).
---
ilm Level 3, 4 & 5 Award in Leadership & Management
ilm – Level 3 in Leadership & Management (Award, Certificate and Diploma)
Who are these qualifications for?
The Level 3 Award, Certificate and Diploma in Leadership and Management are ideal for individuals who have
management responsibilities but no formal training, and are serious about developing their abilities. They
particularly support practising team leaders seeking to move up to the next level of management, and managers
who need to lead people though organisational change, budget cuts or other pressures.
Benefits for individuals:
(1) Gain a range of key management skills and put them into practice in your own role
(2) Build your leadership capabilities – motivate and engage teams, manage relationships confidently
(3) Develop your leadership and management skills using your own knowledge, values and motivations.
Benefits for employers:
(1) Effective and confident first-line managers
(2) Better relationships and communication in teams
(3) Proven skills – to get this qualification, managers will need to show that they can transfer their new skills to your organisation
(4) Managers with the tools to develop their own skills and abilities.
The qualifications are made up of a wide range of units covering core management skills – such as understanding how to organise and delegate – plus skills in communication, team leadership, change, innovation and managing people and relationships. This flexibility in unit choice allows the qualification to be tailored to meet the needs of the individual and employer.
If you would like any additional information about this course then please contact us on 02921156603 or Freephone: 0800 848 8117
Email us: info@CareerChangeWales.co.uk
Online and Zoom-pro based training
We are offering online and Zoom based training as well as our usual classroom courses. Should there be further lockdown restrictions more courses are likely to be done either through Zoom or via online. However as of this moment, we are providing all of our training as normal in classrooms. We are also ensuring that classroom training courses are done in very small numbers of no more than 4. This is so we can not only provide the highest quality of training, but also we ensure everyone's safety during these times.
Should you be interested in Zoom training you will need to have a PC or laptop and a free Zoom account. If you do not have a Zoom account, we can help you to setup one.