Microsoft Project Training Cardiff
We provide 2 days of Microsoft Project training Cardiff. The training is to a high quality due to the small numbers of candidates we run the classes in. We provide the training at our head office which is 5-7 Museum Place, Cardiff, cF10 3BD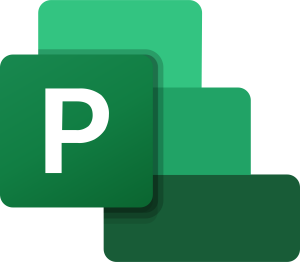 Day 1 – Introduction to Microsoft Project 2019
Day 2 – Intermediate Level – Practical Application (Optional)
Project management is an essential skill for so many managers and leaders in various sectors of work. Being a skilled project manager can mean the difference between a project running to schedule and running over on cost, time and resources. When projects run over it costs organisations thousands of pounds and risks their reputation as a project managing organisation. By training your staff to better manage projects we can understand how and what to prepare for whilst managing resources simultaneously and identifying where any why the project has run over.
MS projects is Microsoft's answer to contemporary project management tools. It has been designed to assist project managers to plan, assign resources and track project progress towards completions. It has become one of the most popular and the fastest growing project management tool available on the market. In addition to these features MS Projects can be used to track project related aspects. More recent features to be added include 'inactive tasks' that allow for 'what if' analysis, synchronisation of project aspects over sharepoint and for multiple projects to share a pool of resources. This Microsoft Project training Cardiff has been designed to assist individuals with minimal or no experience in Microsoft project on the correct use of these functions and for individuals with some experience but whom are unfamiliar with more advanced functions of MS Projects.
For training dates, have a look at our calendar – CLICK HERE
If you cannot find the course you're looking for on the calendar please contact us either by phoning 029 21 156 603 or emailing Info@CareerChangeWales.co.uk
Who Should Attend
Anyone with experience with project management, in a position that requires regular use of MS projects or individuals who possess no formal qualifications in project management. This Microsoft Project training Cardiff course has been designed for individuals with little to no experience with Microsoft Project
Course Content
This course will cover the following :
| | |
| --- | --- |
| (Introduction Course) | (Intermediate Course) |
| Project Planning | Resourcing a Project |
| Customising MS Project | Baselining |
| Scheduling MS Project | Project Costs and Control |
| Task Entry | Resource Overallocation |
| Linking Tasks | Critical Path |
| Constraints and Lag | Reporting, Master and Subprojects |
| Printing | Resource Pool |
Learning Outcomes
By the end of the course learners will be able to:
Create and manage projects using Microsoft Project
Use resources efficiently to greatly improve the projects running
Adjust projects of a project e.g more resources, less hours.
schedule tasks to individuals or positions
Course Format
This Microsoft Project Training Cardiff comes in 2 levels, an introductory level and an intermediate level. The Introduction level is a 1 day and you have the option of doing the intermediate course as well which is also a 1 day course.
There are no hidden costs for training. All of our training includes; on site parking, refreshments, training material, registration and all other related costs. We will even give your first exam for each module for free.
If you would like any additional information about this course then please contact us on 02921156603 or email Admin@CareerChangeWales.co.uk