Motivating staff is a key part of any manager's role. This practical workshop helps delegates to establish practical strategies to motivate their team for optimum performance, no matter how testing the times. It shows you how to identify common de-motivators and prevent these from attacking morale. You will learn effective communication techniques to ensure everyone is working to same objectives, and improve your skills in understanding the unique needs of individuals to heighten motivation on a personal level.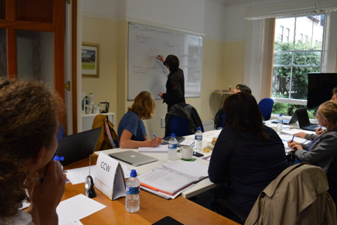 Recognise the signs of de-motivation
Motivating through achievement
How to motivate without financial incentives
Handle de-motivated individuals effectively
Realise what de-motivates people
Learn practical ways to apply theories of motivation
Who should attend?
This course is suitable for those candidates who would like to learn the skills in motivation.
Entry requirements & Application
No formal entry requirements.
What will I learn?
This course offers candidates the opportunity to develop the skills of motivation theory and how to implement these skills to the benefit of all parties. The course also offers candidates the opportunity to develop and implement these skills in a practical working environment.
{linkr:bookmarks;size:small;text:nn;separator:+;badges:p}