Using Facebook for your business makes it Discoverable, Connected, Timely and Insightful.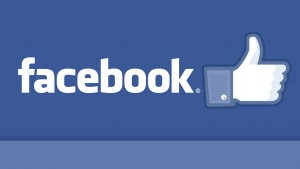 Discoverable – when people are searching for your products and services they can find you; just like on Google.
Connected – it's easy to have 1-1 or 1-many conversations with your customers using Facebook's built in tools.
Timely – Facebook is easy to update and keep updated.  Much quicker than a traditional website in most cases.
Insightful – Using the analytics tool built into Facebook Pages gives you the information you need to know to help your business grow.
This workshop is a fully interactive workshop – bring your laptop along and update / amend / set up your Facebook Business Page during the workshop.
Who Should Attend
Anyone who has recently setup a new business. Anyone who needs to think about how they use their marketing budget in more creative ways. Anyone who wants to give his or her business a kickstart. Anyone who wants to improve the online image / brand reputation of their company / product or service.
Course Content
This course will cover;
Quick overview of Marketing and Strategy for your business
Setting up a Business Page for Facebook
Posting 'stuff' and scheduling your posts
Boosting and Targeting your audience
Advertising your page
Staying legal – within Facebook's rules and copyright law
Optimising your images for Facebook
Using Facebook within your business as a free communications tool
Learning Outcomes
By the end of the course learner will be able to;
Explain why having an integrated marketing strategy is so important
Know how to set up a working Business Page for Facebook
Understand how to post information and start conversations about your products and services using Facebook
Know how to use Facebook correctly to market you business to a variety of highly targeted audiences
Understand the guidelines and law (specifically UK) behind using Facebook legally
Know how to optimise your images for use on Facebook and why you need to do this
Understand the use of hastags (#hashtags) using Facebook
Set up and use 'closed' Facebook groups for your customers and / or your staff
What this workshop will do for your business
Save you money & time from your marketing budget
Connect with a wider audience – including a global audience if you choose
Improve communications with your customer and potential customers
Kick-start your marketing plan and strategy
Course Format
This course is a 1 day intensive course. Refreshments will be provided as well as lunch. There are no hidden costs for training. All of our training includes; on site parking, refreshments, training material, registration and all other related costs.
If you would like any additional information about this course then please contact us on 02921156603 or email Admin@CareerChangeWales.co.uk