CCW Bid Writing Consultant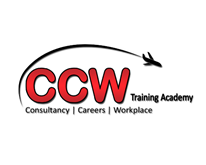 CCW Bid Writing Consultant, can offer expertise in funding application, and Built Environment tender document preparation. We have experience consultants, engineers, scientists and bid writers. Our team have track record in strategic business consultancy and bid writing successes. We offer advice, identify and secure grant funding for ambitious businesses in the UK and EU.
We have developed our reputation for our knowledge and success in the bid writing and in the funding sector. Our team members have a market-leading success rate in securing Erasmus+ (KA1&KA2) and Research & Development (R&D) grant funding for businesses.
We also offer project directorship and project management services in all sectors.
CCW Bid Writing Consultant has expertise in many different sectors, we work with a variety of companies, from start-ups to SMEs. We also offer Bid Writing Workshop for companies.
Bid Writing Workshop
Our Bid Writing Workshop can be be-spoke to company. Typical Bid Writing course learning contents:
Overview:
Regardless of the sector, Bid Writing requires skills and knowledge specific to this subject. Our workshop will give you the fundamentals to Bid Writing. Our advanced course will allow you to go further and give you a global understanding on bidding for European and International Contracts or opportunities. This will cover PQQ, e-tendering and open tendering,
Aims and Objectives:
The aim of this workshop is to provide learners with an understanding of Bid Writing, and how to win tender. It will also allow you to understand why you failed on previous bids, improve on unsuccessful tenders and improve for new tenders.
Who is it for?
The workshop is intended to benefit those individuals seeking to understand the working practices of Bid Writing with or without any prior knowledge of the subject matter. It is for those individuals seeking to improve upon their bid writing skills and those working on the periphery of project. And for having a better understanding with a sound working knowledge of the basic principles, terminology used.
Course Delivery:
The workshop is led by tutor/s presentations linked to various Case Study. This will enable learners to actively participate in their learning experience by working through a generic Bid Writing document covering all the fundamental aspects within a workshop environment.
Duration of Course:
The duration of this workshop is one-day workshop for beginner's level and one day for advance level.
Learning Outcomes:
Upon completion of the workshop, individuals will understand the Bid Writing processes and be acquainted to a well-planned structured approach to include the general terminology used and the financial aspects.
Following successful completion of the workshop, learner embarking on a career path in Bid Writing will have the necessary knowledge, skills and understand the challenges, and understanding the integral elements of the various processes.
For those interested in the Bid Writing Workshop please contact us on:
Tel: +44 (0) 2921 156603
E-mail: mike@CareerChangeWales.co.uk
Address: 5-7 Museum Place, Cardiff. CF10 3BD
We also offer Health and Safety Consultancy – Click Here