Health & Safety Training and Consultancy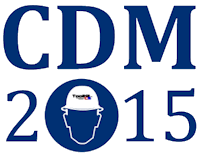 Health and Safety in Film & Television Consultancy Services in Wales
CCW-Health & Safety offer Health & Safety training and consultancy services for the Film & Television industries in wales. We also offer a range of Health and Safety advisory services. These includes the preparing of processes, preparation and checking of; risk assessments, risk management, method of statements and audits. We have expertise in designing policies, programme of works and other support services.
Our Clients: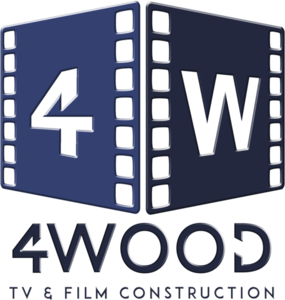 Services we provide:
Offer expert evaluation of site for any potential risk and provide a detailed electronic site inspection report
Detailed explanation of areas of concern, breaches or potential risk areas
Provide evidence of whether your company conforms to best practice
Provide CDM 2015 compliance recommendations the interpretation of duties and responsibilities
Offer Occupational Health advise
Offer advice on best practice, cost saving and procurement
Offer advice on the detailed steps to be taken to remain compliant with Health and Safety regulations.
Offer bespoke training relating to your company in Health & Safety, CDM 2015 training courses.
Our expert team in health and safety can act as your point of contact for health and safety advice, as part of your legal obligations. We can act for the client, Principal Designer, Principal Contractor and Contractor under the CDM 2015 regulation.
If your business has five or more employees legally you are required to provide the following:
A record of a health and safety policy.
A risk assessment document that covers all significant workplace hazards.
Access to professional health and safety advice, either internally or through an external consultant.
A health and safety manual/handbook providing details of the planning, implementation, monitoring and evaluation of all health and safety arrangements in the workplace.
Sufficient Health & Safety related training for all members of staff in your workplace.
The penalties for failing to comply with the Health & Safety Act 1974 and regulations, include:
Unlimited fines.
Prison sentences.
Director disqualifications.
Damaged reputation and business.
Why choose us?
Our team of Health and Safety consultants are highly qualified, with a wealth of experience in the construction industry.
We are based in Cardiff and can offer our services in pan Wales
We ensure the advice and documentation we offer are legally-compliant and practical.
Our team
Our Health and Safety consultants recognise the importance of running a business, and maintaining the safety of our team members and clients.
We provide innovative solution and an excellent high level of professional services at a reasonable price.
Our professional solutions are designed to help clients to comply with the health and safety legislation. Our services can be tailored to suit company's individual needs.
Our commitment
Providing a health and safety consultancy solutions specific to your needs
Offering professional, practical advice in a prompt and efficient manner
Charging your fees only for the time involved
If you are interested about our consultancy services, please contact us. We offer a wide range of consultancy services, including Health and Safety Policy, Health and Safety Inspections, Health and Safety Audits, Risk Assessments, Health and Safety Manuals, Telephone and Email Support, Employee Health and Safety Handbooks.
Bespoke Training
Growing your company whether you are a micro company, SMS, or public organisation looking to develop your staff and unsure of a structured training program – contact us and we can help to design a bespoke training package that is unique to your company. Our expertise are in the following sectors: Construction, Manufacturing, Engineering and Service Businesses.
Health and safety training and consultancy services.
We also offer Bid Writing Consultancy and Advice
You can contact us on 029 21 156 603 or email Info@CareerChangeWales.co.uk