CCW-Training Academy is happy to host a group of Spanish Students from Valencia who have been offered a scholarship from the Spanish Authorities. The group have come to Cardiff to gain work experience. The Students were carefully selected by the Spanish Authorities following a rigorous selection process.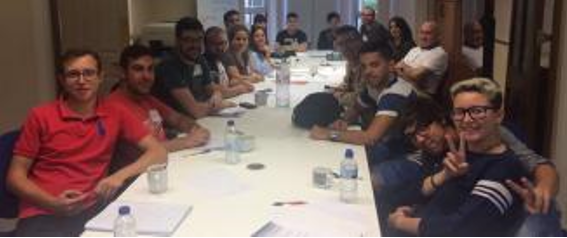 These students are between the ages of 20-25 and are considered to be the top students of their peer group.
In total 200 students have travelled to Ireland, Manchester and Cardiff in the UK, and 19 of whom are taking part in internships based with CCW-Training Academy.  Their specialist expertise areas of works are in IT, Tourism and Human Resources and they have being working with local businesses in Cardiff. Our professional internship is focus on students gaining professional experience in a real working environment.  They are brilliant students with a bright future ahead.
The students comes from different areas of Spain and have bonded really well with each other.  Whilst they are here they are making the most of their experience visiting sites in and around Cardiff and sampling the night life that Cardiff has to offer.