A Good Guide to Completing ILM Assignments
A Good Guide to Completing ILM Assignments
ILM programmes and qualifications consist of units and learning outcomes. There are ILM assignments or assessments for each unit and you must pass them to achieve your ILM certification.
ILM Qualifications
Are you interested in completing an ILM accredited qualification? Well then look no further! We provide high quality courses in the Cardiff city centre. We provide from Level 2 all the way up to Level 7 qualifications. Check out out ILM COURSE HERE.
Salient points for consideration
ILM course/module will ask you to complete one or more assignments. They are usually presented in essays style
Assignment questions will depend on the Levels of ILM module/s
The assignment requires you to prove you understand of the learning outcomes
Understand clearly the assessment criteria to make sure you answer the question correctly
What is an ILM assignment?
The ILM assignment is a work-related test in the form of an essay question
It is an opportunity for you to demonstrate that you understand what have been taught and you can apply/can understand the principles correctly
There will be a word count and it is usually in the region of 1,000 word per assignment
Most people studying for an ILM Award, Certification and Diploma don't write essay regularly. Some of you maybe have been out of the academic environment for some time and writing a long assignment or essay can be challenging. Don't worry your tutor/coach will make sure that the syllabuses are clearly explained before you tackle the assignment. There will also be support provided should you require any help in completing these assignments.
How to pass the assignment?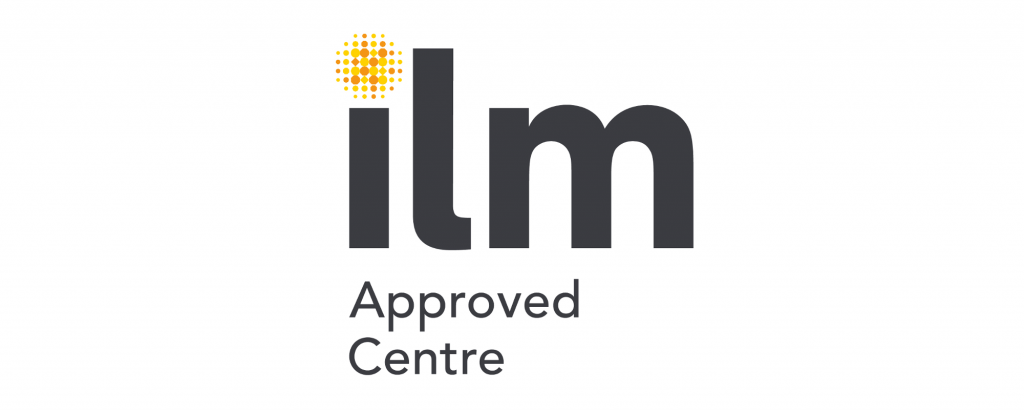 Understand clearly the learning outcomes. You show the assessor that you have understood, grasped the content, context and practical application of the learning outcome.
An example is, if you were asked to 'explain how to identify a problem ……', your essay will need to show your understanding of 'root cause' of the problem in the workplace and your ability to manage the problem and the decision-making processes. Obviously, you can draw upon your previous experiences.
If you understand the learning outcomes and the principles of working in the work place, you will understand the detailed process in completing the assignment.
You will need to consider the following:
Policies and procedure
The process of identifying problems
How to tackle the issue and why you need to do this?
Agree on a course of action
Assign responsibility
Plan how to make decision, motivate, support and monitor
Are all assignments the same?
No.
ILM sets its own assignments, so you may have one of its tasks to complete related to the module.
Learning outcomes are set in stone. That means that the assessment criteria does not change.
ILM assignment example questions (e.g. questions and answers)
The question will always be relevant to what you have covered/learnt and will always be work-based. Below are example questions from ILM:
How to identify, and apply project management tools?
What are the responsibilities of the employer regarding workplace safety?
Conduct a simple organisational SWOT analysis in the marketing context?
Outline the benefits of effective team working
Explain the characteristics of different business markets
Analyse how leadership and management theories may be applied
Describe the importance of communication as a leaders and manager
Describe constraints to amend priorities and plans
Explain the marketing concept and its relevant in the organisation
How to approach the assignment
The first word in the question that will give you the clue – it's the verb.
'Conduct', describe', 'explain', 'list', 'analyse', 'discuss' and 'outline' are all verbs asking for different depths of information. It is good to reflect the past experience and use the learning outcome to answer the question.
The simple three-step technique below will apply to most assignment requirement.
1. Read the question carefully and understand them (i.e. apply the 5-W or 5-why analogy).
2. Respond to the question.
3. Check that you have fully answered the question
ASSESSMENT TIP
Look out for the verbs. There's a big difference between 'list' and 'describe'. As you progress through the levels, the verb in the question are more related to 'analyse' – this is a middle management or senior management question. For this level of learning outcome, you would have learnt how to manage larger teams, or whole departments or an organisation.
ILM has a verb glossary for you to explore.
How to structure your answers
Follow the structure of the ILM assessment criteria – that's what it's there for!
Headings
Within the assignment paper, the ILM units are clearly laid out with the required outcomes for each section. For example:
Section 1. Evaluate own ability to fulfil key responsibilities of leadership role
Section 2. Evaluate own awareness of emotions in shaping performance
Section 3. Evaluate own ability to set direction and gain commitment
Use these unit titles as headings in your assignment.
What should be in each answer?
In terms of content – it should be logical.
Question example: Evaluate your own ability to fulfil key responsibilities of a leadership role.
The theory you want to assess yourself against and to use:
What the theory entitles
Your interpretation and your analyses
Provide references of sources used
Background
Key responsibilities of the leadership role in your work place?
Where you work & what you do?
Your ability
Self-assessment
Appraisal forms
Workplace feedback processes and etc.
Practical application
What was successful, and what could you have done differently/better to achieve a different outcome
Judgement – how effective are you in fulfilling the key responsibilities of a leadership role?
Personal development plan (PDP) or CPD Log
What are you going to do to get better (if applicable)?
Check out OUR ILM COURSES!