ILM Train the Trainer Course
You can find here information on our ILM Train the Trainer course.
ILM Train the Trainer Course
Training Venue: 5-7 Museum Place, Cardiff, CF10 3BD
For training dates, have a look at our calendar – CLICK HERE
We are now offering an innovative Zoom + Face to Face training practice where you can sit courses either through Zoom or Face to Face in Cardiff. If you have course enquiries, tell us which type of training you would prefer!
If you cannot find the course you're looking for on the calendar please contact us either by phoning 029 21 156 603 or emailing Info@CareerChangeWales.co.uk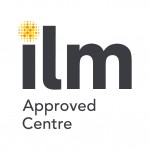 This unique 'Train the Trainer – Master Class' is truly different and incredibly useful for trainers. The course has been designed with all of our experience, skill, innovative excellence, and imagination. This training course aims to liberate trainers from their fears and empower them to use their most potent developmental weapon, themselves. This two day 'Train the Trainer' course redefines the trainer's role. You will agree that a facilitator works with people, using imagination, flexibility, persuasion, passion and a shared sense of "higher self'. This 'Train the Trainer' course enables all of the delegates to have the confidence and skill to become facilitators. We will encourage them to leave their egos behind and feel empowered and excited by the experience. This is not just a course for experienced trainers, people with little or no experience will benefit from a course that takes the fear out of training, replacing it with passion for teaching.
Who Should Attend
This course is designed for anyone who would like to become a teacher, tutor or for those who want to do public speaking. You don't need any previous experience to take this course. Anyone in a position where they need to teach, instruct or plan training will benefit from this course.
Course Content
This course will cover the following:
The prime concept of development – "It's not about me, it's about them" and their needs. Fear is irrelevant, as there is no chance of failure
Taking ego out of the training room – Replacing it with strength, empathy, a shared feeling of 'service', and a concept of the 'higher self' when developing people
How to use your imagination and originality – Get the most out of the messages and your delegates
What is the key to learning when you train delegates? – The experience, strengths and ingenuity of delegates. We highlight this to your trainers so they too, get the best results out of their training
A new look at useful 'props' – visual aids, materials, exercises, energisers, ice breakers and role plays in the training environment
Video presentation and detailed feedback – personalise an action plan of improvement
ILM Train the Trainer Course Learning Outcomes
By the end of the course learners will be able to:
Inspire and motivate a self-actualised group of imaginative, inspired and motivational trainers with the confidence and skills to train and develop your people
Develop a limitless number of fresh ideas to use when on training courses in your or any organisation
Understand the many intricacies of training and teaching
There are no hidden costs for training. All of our training includes; onsite parking, refreshments, training material, registration and all other related costs. There is no examination for this course and you will receive a certificate from the Institute of Leadership and Management.
If you would like any additional information about this course then please contact us on 02921156603 or email Admin@CareerChangeWales.co.uk
Online and Zoom-pro based training
We are offering online and Zoom based training as well as our usual classroom courses. Should there be further lockdown restrictions more courses are likely to be done either through Zoom or via online. However as of this moment, we are providing all of our training as normal in classrooms. We are also ensuring that classroom training courses are done in very small numbers of no more than 4. This is so we can not only provide the highest quality of training, but also we ensure everyone's safety during these times.
Should you be interested in Zoom training you will need to have a PC or laptop and a free Zoom account. If you do not have a Zoom account, we can help you to setup one.
Check out our Twitter