Health and Safety
You can find below our Health and Safety courses. We provide accredited and unaccredited health and safety courses through ourselves and in partnership with other providers. We are able to provide the training at our head office in Cardiff, South Wales.
Online and Skype Based Training: COVID-19 Precaution
Due to the coronavirus threat we are now offering all of our courses via Skype video calls and conferencing. This will be at no additional charge to our regular course prices. The only difference is that we are not in physical contact with each other. This will still be tutor lead training, and you will be sent the training materials via email. We have additional information such as training materials, videos etc that we can offer free of charge from our online training portal.
For the Skype call training you will need to have a laptop and a free Skype account. If you do not have a Skype account, we can help you to setup one.
CIEH / HABC Accredited Training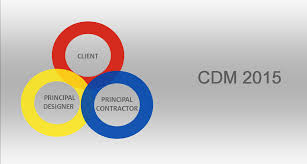 Every workplace in the UK needs to adhere to UK health and safety laws. What better way is there to find out about new laws and bring yourself up to speed than to do some training. We offer different health and safety related training for manual handling to a Level 2 in Health and Safety.

All of our courses are short courses so you want be away from work for long and you can implement those health and safety changes quickly! Health and safety is an important issue and if it's ignored it could end up costing your business/company thousands if not millions of pounds.

We offer a variety of health and safety courses in collaboration with our partner. You can find all of these courses below:
This course will teach you the basics of fire awareness and fire safety. If you need an update on your fire safety skills or you are very new to fire safety, this will be the course for you.
Food hygiene is very important in any industry or sector that deals with food. Without food hygiene you could be spreading germs and sicknesses. If you are new to the food industry, perhaps you have just started working in a cafe, this course could be essential for you!
If you work with hazardous materials or substances then you will need to complete a COSHH (control of substances hazardous to health) course. This course will teach you the basics of controlling hazardous substances.
Our Level 2 in health and safety course will give you an overview of how to keep your working environment healthy and safe. It covers a wide array of topics from manual handling to legislation to the ergonomic of a workplace/workstation.
If you are lifting objects every day without the proper training you can do some serious injury to yourself. This course will teach you the hazards and risks involved with manual handling and the responsibilities involved.
A risk assessment is important to every workplace. If you are in a position where you have responsibilities devoted to health and safety you will need to know how to create a risk assessment as you will likely need to create many.
This course will teach you the legislation behind risk assessments as well as the principles of a risk assessment. You will be taught as well how to create a risk assessments which includes prioritising risks and hazards.
If you work with alcohol or are looking to work in a company that sells alcohol you will need a personal licence. By completing this course you will have a person licence which will give you authority to sell alcohol.