Computer Training in Cardiff
Here you can find information on all of the computer training in Cardiff that we provide.
Online and Skype Based Training: COVID-19 Precaution
Due to the coronavirus threat we are now offering all of our courses via Skype video calls and conferencing. This will be at no additional charge to our regular course prices. The only difference is that we are not in physical contact with each other. This will still be tutor lead training, and you will be sent the training materials via email. We have additional information such as training materials, videos etc that we can offer free of charge from our online training portal.
For the Skype call training you will need to have a laptop and a free Skype account. If you do not have a Skype account, we can help you to setup one.
Computer training in Cardiff
We provide Computer training in Cardiff, near the city centre at 5-7 Museum Place, Cardiff, CF10 3BD. We can offer accredited and non-accredited training courses.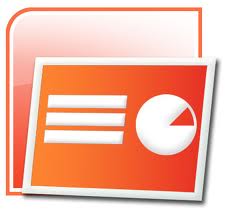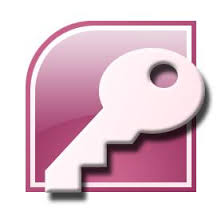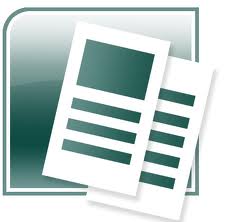 For training dates, have a look at our calendar – CLICK HERE

All of our accredited courses are recognised by a leading Awarding Body in their field. CCW – Training Academy is a recognised provider and test center for the British Computer Society (BCS) Qualifications including the European Computer Driving Licence (ECDL). The ECDL qualification is one of the global standard in IT user skills. This qualification will increase the efficiency and productivity of the workforce. We offer monthly ECDL Revision and Testing services for all on the last Friday of each month.
For more information, contact us on: 02921 156603 or info@CareerChangeWales.co.uk
We offer accredited and unaccredited courses that cover practical skills that are required by everyone working in an organisation in today's changing computer landscape.
We offer Computer training in Cardiff in all of Microsoft's product including; Word, Excel, Powerpoint, Access, Project, Outlook, Visio and Publisher. These courses cover introductory to advanced levels and can be accredited by awarding bodies if required.
The European Computer Driving Licence (ECDL) is an internationally recognised qualification in computer use. They come in 3 levels, Essential, Extra, and Advance. They are beneficial for individuals of all levels, from absolute beginner to advanced user. The ECDL Essential covers everything that a new user requires to get by in a busy computer based office environment and teaches learners how to manage emails, safely surf the web and develop a general understanding of IT Security. The ECDL Extra covers the big 3 of office computing, Word processing, Spreadsheet and Presentation. In addition to this, the ECDL Extra also develops productivity with an assessed module on Improving Productivity. The ECDL Advanced covers Word Processing, Spreadsheets, Presentation, Databases and Improving Productivity. The Level 3 qualifications is designed for highly skilled IT users who wish to develop exceptional IT skills. Employers are nowadays looking for ECDL qualification/s because the skills obtained will increase the efficiency and productivity of the workforce. The Flexible Model provide learners the opportunity to 'mix & match' all the training modules in the level 2 & 3 QCF qualification.
We all live in a busy world and sometimes we don't have the time to take off for training. You shouldn't allow this to get in the way of your personal and professional development as it's one of the best ways to grow and improve yourself. With this in mind we have no started to offer the ECDL qualifications online! Why not look into this computer training in Cardiff. The qualification is the same as our classroom taught courses, but the difference is that you will do all of the training online. You will only need to come to our office to complete the examinations, everything else is done in your own time.
This is our brand new Xero Beginner Training course. We have created this Xero Beginner training for those who are looking at using Xero on a day to day basis. Xero is an excellent accounting software for any business, organisation or individual. Xero has a lot of useful functionality for those who are looking at using it for their accounting. This training will show you how simple Xero can be and use for your accounting needs.
AutoCAD 2019
The AutoCAD computer training in Cardiff courses that CCW offer focus on practical skills that all industry professional need in order to develop as planners and designers. Both of these courses are focused around practical skills and industry short cuts. Tutors of this course are industry professionals with many years of experience in their respective fields. Depending on your requirements for the course, we can bespoke the course to your needs. Our focus is on practical skills that leads to functional AutoCAD 2019 design in 2D and 3D, and for making amendments to drawing.
AutoCAD 2019 is a computer aided design tool used to create 2 and 3 dimensional drawing for technical, design and planning purposes. This course focuses on building practical expertise and industry short cuts to improve productivity.
Beginner / Foundation AutoCAD Training 2019
This course is great for those just starting out with AutoCAD. It takes you from the very beginning of creating a drawing to altering objects. This course has been designed for those with no experience using AutoCAD or for anyone looking for a refresher course.
Intermediate AutoCAD Training 2019
Our intermediate course follows on from the teachings in the beginner course and takes you to an advanced level. You will learn different utility commands and advanced layouts. This course is for anyone who is experienced in using AutoCAD 2019.
Full AutoCAD Training (5 Day) 2019
This is the amalgamation of the beginner and the intermediate AutoCAD courses but with a day of 3D AutoCAD thrown in as well. This is a fantastic course for anyone who want to learn how to used AutoCAD or to refresh their skills. Our foundation course will takes you from the very beginning of creating a simple drawing to being able to use AutoCAD 2D and 3D.
In addition to our off-the-shelf course, we also deliver a bespoke training course is AutoCAD 2019. The content for this course will vary greatly depending on your needs but can be altered to cover AutoCAD 2D, AutoCAD 3D, Architectural design, and Product design. This course is suitable for all sectors.
The 21st century cybersecurity industry is expanding rapidly and is a solid area to pursue a long-standing and rewarding career in Information Security. Hence, this cyber security skills training has been designed by our experts in the Cyber Security industry and is based broadly on the 8 domains of CISSP. This course will be useful as a primer to those wishing to follow a self-study route to obtain the certification or as a refresher. However, the course will be also be useful to all those candidates with existing IT skills who are entering into a new role in information or cyber security.
This 3-day cyber security skills course features a significant amount of live demonstration and attendee participation (either alone and in groups) to provide a comprehensive overview of the main topics of cyber security.