I have recently completed an AAT assessment at CCW. When I arrived, Mike was very welcoming and put me at ease. The atmosphere was very friendly and relaxed. The assessment process went smoothly and Harri was very helpful when making the arrangements. Would definitely recommend.
I would highly recommend Careers Change Wales after completing their web development course through the ReAct scheme. The course was well structured and delivered exactly what was outlined beforehand, and more. The course tutor was knowledgeable and happy to discuss aspects key to me in a greater detail. Everyone at CCW was welcoming and professional, whilst great communication was maintained throughout. Thank you again!
I took the ILM v5 courses in Individual Development and Project Management. The courses and tutors were absolutely fantastic, really engaging, friendly, informative and enjoyable. I have learnt real useful skills here to help me with my journey. A big thanks to Mike and team for providing and teaching both great courses, along with their advice and guidance to get me through to gain the ILM v5 Award.👍👍
In August 2019 me and Anže attended an erasmus+ project which was held in Wales where we stayed for about a month. During this project we met many people with good intentions and a vast majority of knowledge that they passed on to us. The context of the project taught us the basics of organizing, a lot of new advanced English and work safety. We also learned a lot about people skills and about us in general. We stayed at Mike and Jane's house and they were both very welcoming. While we were there we loved to talk with them but besides that we also had the privilege to taste their tasty cousine and even learn some basic karate. The experience was incredible and i would do it again.
I have just completed my ILM level 3. Very knowledgeable and experienced tutors. The examples given was tailored to the industry I and other candidates worked in which made it more relatable and easy to grasps. Communication was very good and quick response when reviewing assignments. I recommend CCW for their courses and I look forward to learning from them again in the near future.
From dealing with the staff at CCW for a few months I can say the experience was really beneficial. The content they deliver is very detailed, they have a lot of experience which they convey. They're always m happy to help in whatever way they can. The training set up is great as it allows for a more personal experience. It was a pleasure learning from them and I would love to do a course again with them in the future.
I was made redundant after 42 years working for a retail company as a Customer Service Manager. I had no formal qualifications and needed to up skill in computer technology. I met Mike the company director, he put me at ease with his compassion and understanding. He tailored courses to my needs. I completed the ILM management course . The tutor was very professional and knowledgeable. I enjoyed the course immensely in a relaxed atmosphere. I then completed ECDL 1 & 2 with Harri . It was with Harri's time and patience that I persevered with the course. They adapted the course to my learning style and I was able to work at my pace. Time was not an issue and their flexible approach was second to none . I would like to thank CCW for supporting me in my endeavour to gain employment . These new skills certainly helped me in my new role. I would recommend CCW for anyone needing to up skill and gain further education. Verly Tunley 10/05/20
Career Change Wales provides superb training programmes. The trainers are excellent with a very high level of expertise delivering the training with a skilled and patient attitude. This enables the trainee to fully understand the topics in the method of learning. The organisation of the training programme is excellent. The organisers are very friendly with a professional , dedicated and highly supportive approach in a pleasant personalised environment.The course materials are meticulously prepared and intelligible. I found the ECDL computer, Management training and Social Media topics are invaluable. CCW recognise the importance of the individual's career path and how to adapt and learn in an ever changing world of work.
The ILM endorsed course in Leadership & Management delivered by Career Change Wales was a perfect choice for me. The course was delivered in a professional but relaxed way, with plenty of interaction between the course attendees and the tutors. Any and all questions were answered in a clear and concise manner, backed up by practical examples and personal experiences. The ILM course was packed full of information in the form of handouts, videos, and 'in class' internet presentations. As a recently appointed manager of a medium sized multi-national workforce, the training, information and practical examples delivered by CCW and her tutors will be invaluable in my ongoing role. The Leadership & Management course has certainly enhanced my knowledge and understanding of business and personnel management, and has provided some alternative strategies that I will now employ in the future. I would recommend this course to anyone who is thinking of improving their knowledge & skills in their current role, or who is considering career development.
Computer training in Cardiff
Computer Training in Cardiff
We provide Computer training in Cardiff, near the city centre at 5-7 Museum Place, Cardiff, CF10 3BD. We can offer accredited and non-accredited training courses.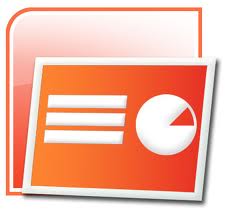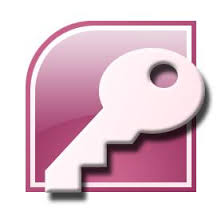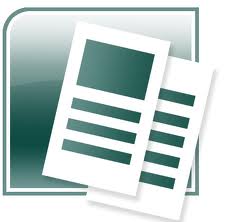 For training dates, have a look at our calendar – CLICK HERE
If you cannot find the course you're looking for on the calendar please contact us either by phoning 029 21 156 603 or emailing Info@CareerChangeWales.co.uk

All of our accredited courses are recognised by a leading Awarding Body in their field. CCW – Training Academy is a recognised provider and test center for the British Computer Society (BCS) Qualifications including the European Computer Driving Licence (ECDL). The ECDL qualification is one of the global standard in IT user skills. This qualification will increase the efficiency and productivity of the workforce. We offer monthly ECDL Revision and Testing services for all on the last Friday of each month.
For more information, contact us on: 02921 156603 or info@CareerChangeWales.co.uk
We offer accredited and unaccredited courses that cover practical skills that are required by everyone working in an organisation in today's changing computer landscape.
We offer Computer training in Cardiff in all of Microsoft's product including; Word, Excel, Powerpoint, Access, Project, Outlook, Visio and Publisher. These courses cover introductory to advanced levels and can be accredited by awarding bodies if required.
The International Computer Driving Licence (ICDL) is an internationally recognised qualification in computer use. They come in 3 levels, Essential, Extra, and Advance. They are beneficial for individuals of all levels, from absolute beginner to advanced user. They cover basic computer usage in the Level 1, then Level 2 and 3 cover Microsoft Word, Excel and Powerpoint.
We all live in a busy world and sometimes we don't have the time to take off for training. You shouldn't allow this to get in the way of your personal and professional development as it's one of the best ways to grow and improve yourself. With this in mind we have no started to offer the ICDL qualifications online! Why not look into this computer training in Cardiff. The qualification is the same as our classroom taught courses, but the difference is that you will do all of the training online.
This is our brand new Xero Beginner Training course. We have created this Xero Beginner training for those who are looking at using Xero on a day to day basis. Xero is an excellent accounting software for any business, organisation or individual. Xero has a lot of useful functionality for those who are looking at using it for their accounting. This training will show you how simple Xero can be and use for your accounting needs.
The AutoCAD computer training in Cardiff courses that CCW offer focus on practical skills that all industry professional need in order to develop as planners and designers. Both of these courses are focused around practical skills and industry short cuts. Tutors of this course are industry professionals with many years of experience in their respective fields. Depending on your requirements for the course, we can bespoke the course to your needs. Our focus is on practical skills that leads to functional AutoCAD 2019 design in 2D and 3D, and for making amendments to drawing.
AutoCAD 2019 is a computer aided design tool used to create 2 and 3 dimensional drawing for technical, design and planning purposes. This course focuses on building practical expertise and industry short cuts to improve productivity.
Beginner / Foundation AutoCAD Training 2019
This course is great for those just starting out with AutoCAD. It takes you from the very beginning of creating a drawing to altering objects. This course has been designed for those with no experience using AutoCAD or for anyone looking for a refresher course.
Intermediate AutoCAD Training 2019
Our intermediate course follows on from the teachings in the beginner course and takes you to an advanced level. You will learn different utility commands and advanced layouts. This course is for anyone who is experienced in using AutoCAD 2019.
Full AutoCAD Training (5 Day) 2019
This is the amalgamation of the beginner and the intermediate AutoCAD courses but with a day of 3D AutoCAD thrown in as well. This is a fantastic course for anyone who want to learn how to used AutoCAD or to refresh their skills. Our foundation course will takes you from the very beginning of creating a simple drawing to being able to use AutoCAD 2D and 3D.
In addition to our off-the-shelf course, we also deliver a bespoke training course is AutoCAD 2019. The content for this course will vary greatly depending on your needs but can be altered to cover AutoCAD 2D, AutoCAD 3D, Architectural design, and Product design. This course is suitable for all sectors.
The 21st century cybersecurity industry is expanding rapidly and is a solid area to pursue a long-standing and rewarding career in Information Security. Hence, this cyber security skills training has been designed by our experts in the Cyber Security industry and is based broadly on the 8 domains of CISSP. This course will be useful as a primer to those wishing to follow a self-study route to obtain the certification or as a refresher. However, the course will be also be useful to all those candidates with existing IT skills who are entering into a new role in information or cyber security.
This 3-day cyber security skills course features a significant amount of live demonstration and attendee participation (either alone and in groups) to provide a comprehensive overview of the main topics of cyber security.
Online and Zoom-pro based training
We are offering online and Zoom based training as well as our usual classroom courses. Should there be further lockdown restrictions more courses are likely to be done either through Zoom or via online. However as of this moment, we are providing all of our training as normal in classrooms. We are also ensuring that classroom training courses are done in very small numbers of no more than 4. This is so we can not only provide the highest quality of training, but also we ensure everyone's safety during these times.
Should you be interested in Zoom training you will need to have a PC or laptop and a free Zoom account. If you do not have a Zoom account, we can help you to setup one.