"BENEFITS IN EXCHANGE PROGRAMME FOR YOUNG PEOPLE" – Turing Programme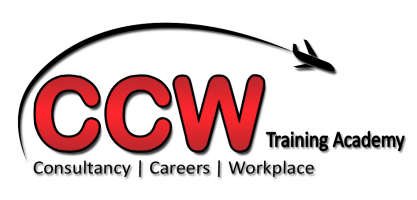 The Turing Programme is a new exchange programme being setup by the UK government due to the leaving of the Erasmus+ programme. In Europe, the Erasmus+ is the EU Programme in the fields of education, training, youth and sport for the period 2021-2027. As we know, education, training, youth and sport are key areas that support citizens in their personal and professional development. These exchange programmes have high quality education and training, may consist of informal and non-formal learning. They ultimately equip young people and participants of all ages with the qualifications and skills needed for their meaningful participation in democratic society, intercultural understanding and successful transition in the labour market.
Sadly, in the post Brexit, UK won't be involved in the Erasmus+ programme however, the UK government has begun inviting applications for the Turing scheme, which will enable UK students to study in other countries. The scheme is named after the mathematician Alan Turing, and replaces Erasmus, a European Union (EU) programme which UK students can no longer take part in. The UK turned down an offer to continue participating in Erasmus after Brexit. Universities minister Michelle Donelan said the Turing scheme would "enable up to 35,000 students throughout the UK to work or study across the globe".
What is the Turing scheme?
The new scheme will provide funding "towards placements and exchanges" of students.
Universities and other organisations in the UK can apply for grants to help cover travel expenses and living costs as well as the administrative costs of running the scheme.
Applications have to be made by bodies such as universities, further education colleges and schools. If they are successful, these bodies can invite their own students to apply for individual funding.
How is it different to Erasmus?
The Turing scheme will provide placements across the world.
Erasmus covers placements across the EU and some non-EU countries that pay to be part of the scheme. Both schemes are open not only to university students but also those in vocational training, apprentices or those who are retraining through a college or school.
Erasmus offers placements for teaching and college staff and youth workers as well, but the Turing scheme will not.
As the COVID-19 pandemic has shown, access to education is proving, more than ever, to be essential to ensuring a swift recovery, while promoting equal opportunities for all. We believe as part of this recovery process, exchange programme takes its inclusive dimension to a new horizon by supporting opportunities for personal, socio-educational and professional development of people in Europe and beyond.
To increase the qualitative impact of the exchange programme will reach out more and to people of different ages and from diverse cultural, social and economic backgrounds. It is at the heart of the exchange programme to come closer to those with fewer opportunities, including people with disabilities and migrants, as well as European Union citizens living in remote areas or facing socio-economic difficulties.
In doing so, exchange programmes (mobility programme) will also encourage its participants, in particular young people to engage and learn to participate in civic society, raising awareness and common values.
Are you looking to improve yourself, maybe you need professional development? Well then, why not check out our excellent courses HERE