Coronavirus Training Discount Scheme
We are proud to launch our 'Coronavirus Training Discount Scheme'. This scheme will be an innovative scheme open to all our learners in the SMEs sectors. The scheme will provide a 25% discount to all our Open Courses.
CCW-Training Academy's new C-19 training initiative offering discount for training courses and qualifications (i.e. 25% discount on all our open courses).
"A quarter of your training course is subsidise"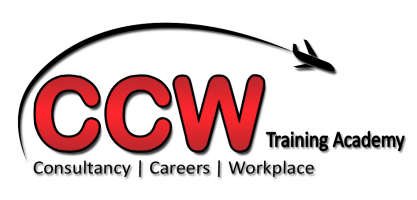 Contact us!
As an innovative company, and in the absence of government funding for adult learning, we are doing something to support local businesses most affected by COVID-19. Therefore, when you book a course or qualification with us, we'll give you a 25% discount in your invoice.
For more information:
E-mail us on info@CareerChangeWales.co.uk and quote "CCW-C19 support discount 2020"
OR
You can also ring us on: 02921156603 or Freephone: 08008488117
Who is eligible?
To anyone in the SMEs, 3rd sector organisation and the self-employed (i.e. being furlough, unemployed or employed)
How to apply – just very simple!
Contact us directly either through Info@CareerChangeWales.co.uk or by phoning 029 21 156 603, quoting "CCW-C19 support discount 2020"
Our office administrator will contact you to help you to book
We will offer you a 25% discount on your invoice
There is no limit to you signing up our open and qualification courses
You must book the course ASAP (i.e. before 31st December 2020 to claim the 30% discount).
What training courses are available?
Please take a look at our calendar.
Where will the training take place?
In a safe control environment at 5-7 Museum Place, Cardiff. CF10 3BD, or for group booking a location of your choice, and/or online Zoom training session.
What are you actually paying for?
No gimmick or hidden costs, such as registration fee or certification to add-on (i.e. a straight forward 25% discount on our selling price) for you to pay.
Check out our courses -> HERE