Human Resource Training Cardiff
Here you can find all of the CPD and Human Resources training that we provide in Cardiff, South Wales. We can also provide this training at your venues if you have enough candidates.

CCW-Training Academy is based in Cardiff, Wales, built on passion, creativity and excellence. We are a customer focused training company and we offer a variety of CPD training courses for technicians, graduates, engineers, and professionals in the Civils, Highways and Transportation sectors. The specialist training courses we offer are in: Team Leading; Management/Leadership, Project Management, MS Project, AutoCAD, Environmental Awareness, Bid Writing, Tender Evaluation, Public Enquiry, Health & Safety, and CDM2015 open courses. We are ISO 9001:2015 quality assured, and an accredited centre for ILM, BCS, AAT, and CIHT. We were finalist in the Cardiff Life 2019 Award for the 'Best Education' organisation in Cardiff. (Human Resources training Cardiff)
PRINCE2 (Projects in Controlled Environments) is the world's most practiced project management methodology and a de facto standard developed and used extensively by project managers around the world:
QUALIFICATIONS RECOGNISED AROUND THE WORLD
COMMON CONSISTENT APPROACH TO PROJECT MANAGEMENT
IMPROVED ALIGNMENT AND COMMUNICATIONS
INFLUENCE THE ORGANISATIONAL CULTURE
These PRINCE2 courses are delivered by Insights, an accredited ATO
We have created this course to teach anyone, in any sector how to become aware of mental health. We believe that everyone should be able to identify possible signs of mental health especially for themselves. To be able to see the signs and act on them, to improve their own mental health and their understanding of what mental health is.
Construction / CIHT Accredited Courses
Are you interested in Construction Courses for Engineers, or for CIHT approved training? You can see dates, location, prices and the courses here – CLICK HERE
Learning NLP Techniques
Give yourself the competitive edge, why should your customer buy from you? This workshop will challenge you to provide exceptional customer service, to every customer. We will teach you how to become a better salesperson using NLP. We establish and explore your thoughts and beliefs as a customer and discover how you can delight your customers in such a way, they will become fans of you and your company.
This workshop will challenge you, your beliefs and enable you to create a team that will enjoy working together. We will explore your thoughts and beliefs as a people manager and discover how you can empower your team in such a way, they will love working for you. Learn to how to build your team by using NLP training techniques.
Xero Finance Training
This is our brand new Xero Beginner Training course. We have created this Xero Beginner training for those who are looking at using Xero on a day to day basis. Xero is an excellent accounting software for any business, organisation or individual. Xero has a lot of useful functionality for those who are looking at using it for their accounting. This training will show you how simple Xero can be and use for your accounting needs.
Human Resources Training Cardiff
We offer a variety of human resources training Cardiff which will give you the skills you need to become a HR specialist. These cover subjects such as interviewing, managing violence, understanding equal pay and setting up and managing your employees.
Every successful organisation will rely on people who can think critically and who can be thoughtful leaders. This Critical Thinking training will give you the knowledge of how to solve various problems using long-standing techniques. You will also learn how to analyse problems, use your creativity to implement innovative ideas within your organisation.
This course has been designed for employers, new HR officers and recruitment managers to cover the legislation and practical aspects and skills needed to make recruitment interviews productive, focused and a
With violence at work on the increase, both employer and employees can benefit from reducing its occurrence. For employers, violence can lead to poor morale and a poor image for the organisation, making it difficult to recruit and keep staff.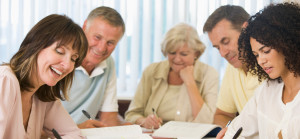 Handling Human Resource matters are high on the agenda for many companies, especially when dealing with staff of a diverse mix. The need to have a balanced, fair HR Policy and an equitable pay structure has never been so important.

On completion of this 1 day course, delegates will have a clear understanding of the essential key steps in setting up and recruiting their employees. The course will explore designing the "new" job, the people aspects of making that successful first engagement and then the key obligations, surrounding employee relations.
Health & Safety Training courses
This course will give you the abilities and the confidence to work at heights and to be able to do so in a safe manner. While working at height you are at large risk of injuring yourself, especially should you fall with now protection. This course will teach you to work at height safely.
This course has been designed as an introduction to help staff to understand and learn about how to comply with the law and to carry out a Risk Assessment in the UK. The course covers outlines legal responsibilities, including how to undertake risk assessment. It will also highlights the importance of using best practices to follow when carryout Risk Assessment and how to prioritise your workload.
This course has been designed as an introduction to basic electrical tools that every electrician needs, used by handyman and repair personnel. Electrical tools are used by professional contractors/electricians, who wish to install or fix wires and electrical fixtures. Having the right tool for the job allows the electrician to work safely and efficiently.
Online and Zoom-pro based training
We are offering online and Zoom based training as well as our usual classroom courses. Should there be further lockdown restrictions more courses are likely to be done either through Zoom or via online. However as of this moment, we are providing all of our training as normal in classrooms. We are also ensuring that classroom training courses are done in very small numbers of no more than 4. This is so we can not only provide the highest quality of training, but also we ensure everyone's safety during these times.
Should you be interested in Zoom training you will need to have a PC or laptop and a free Zoom account. If you do not have a Zoom account, we can help you to setup one.