Human Resources Training
This course has been designed for employers, new HR officers and recruitment managers to cover the legislation and practical aspects and skills needed to make recruitment interviews productive, focused and a
With violence at work on the increase, both employer and employees can benefit from reducing its occurrence. For employers, violence can lead to poor morale and a poor image for the organisation, making it difficult to recruit and keep staff.
Handling Human Resource matters are high on the agenda for many companies, especially when dealing with staff of a diverse mix. The need to have a balanced, fair HR Policy and an equitable pay structure has never been so important.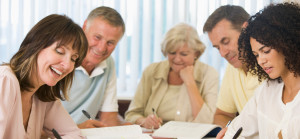 On completion of this 1 day course, delegates will have a clear understanding of the essential key steps in setting up and recruiting their employees. The course will explore designing the "new" job, the people aspects of making that successful first engagement and then the key obligations, surrounding employee relations.
Health & Safety Training courses
This course will give you the abilities and the confidence to work at heights and to be able to do so in a safe manner. While working at height you are at large risk of injuring yourself, especially should you fall with now protection. This course will teach you to work at height safely.
This course has been designed as an introduction to help staff to understand and learn about how to comply with the law and to carry out a Risk Assessment in the UK. The course covers outlines legal responsibilities, including how to undertake risk assessment. It will also highlights the importance of using best practices to follow when carryout Risk Assessment and how to prioritise your workload.